Speaking to Accountants Daily ahead of a panel discussion on Australian taxation reform, Monash Business School senior lecturer, Dr Diane Kraal said the lack of action around the Petroleum Resources Rent Tax (PRRT) was an example of a poor attempt at tax reform, with the government's attention now shifting to a digital tax.
"They've put up a discussion paper on digital taxation and it seems to me that they are just adding another layer of tax reform problems when they haven't even addressed large issues such as the PRRT and the PRRT is so obvious in terms of getting extra billions of dollars of revenue and they are putting that aside and they are tackling something technological at the other end that I would imagine is just as complex," said Dr Kraal.
"It is failed tax reform because initially there was pressure by the community for the government to do something about the low PRRT tax returns from these huge gas projects.
"About $200 billion has been spent by industry on infrastructure to extract Australian gas and we were excited about it and the industry were putting out their normal promotional materials saying how wonderful these projects are and the projects have now been completed and they are exporting the gas and who is benefiting? Certainly not the Australian community.
"Most of our gas has been extracted and exported overseas to the extent we are now experiencing not only shortage of gas but highly priced gas and we're not even collecting decent tax from it so it is a failed reform."
Instead, Dr Kraal believes it is time for industry professionals to start raising awareness of the various tax issues in a bid to influence the political agenda.
"As an academic and as a researcher, you can go ahead and look at the legislation and make suggestions but these days you need to get out there at forums and try and explain what seems to be complex issues such as the PRRT to a wider range of people rather than just our peers," she said.
"We have to get out there and explain what the problems are to the wider audience in plain language.
"With the structure of the parliament at the moment with crossbenchers having such influence on bills before parliament, getting the message to the politicians whether it is Liberal, Labor, or the independents is so important. The message has to be explained right across the spectrum of the parliament because it is really hard to get any sort of reform up."
'Unlikely to happen'
Earlier this year, the Tax Institute's senior tax counsel, Professor Robert Deutsch told a parliamentary standing committee that despite Australia facing the need for comprehensive tax reform, it was unlikely to happen due to the political roadblocks in the Senate.
"I'm very cynical about the prospects for any genuine reform arising from that. I simply make the point that New Zealand, which you've drawn our attention to, has a very different political system," said Professor Deutsch.
"Without a Senate they can achieve a lot more in the way of tax reform than can we. I say that quite openly and bluntly because with the way the Senate operates, politically it is really at the whim of the crossbenchers, and that seems to be a position that is going to continue for some time.
"Whilst that is the prevailing position, genuine tax reform, no matter how many reviews you have, is very unlikely to happen."
This email address is being protected from spambots. You need JavaScript enabled to view it.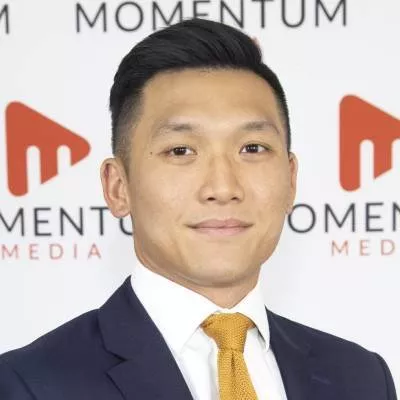 Jotham Lian is the editor of Accountants Daily, the leading source of breaking news, analysis and insight for Australian accounting professionals.

Before joining the team in 2017, Jotham wrote for a range of national mastheads including the Sydney Morning Herald, and Channel NewsAsia.

You can email Jotham at: This email address is being protected from spambots. You need JavaScript enabled to view it.