Speaking on the ATO's tax professionals webcast, Assistant Commissioner Colin Walker said that 2,000 tax agents will be visited per year over the next four years as it tries to identify stressors causing errors contributing to the $8.76 billion individuals tax gap.
Mr Walker was keen to stress that these visits would be separate from its work on the 500 agents of concern who fail to go by the law.
The ATO had previously classified tax agents into three groups: one, those who are "examples of the profession" and have the right processes and checks in place; two, agents who are making "avoidable mistakes"; and lastly, a small number of 500 tax agents who fail to go by the law.
"We have a project that will see us do a lot of work with that group of agents that are trying to do the right thing but at times are indicating that they are having trouble or they are indicating they are making mistakes," said Mr Walker.
"[We will be] focusing on that group of agents that seem to have a little bit of strife, they are quite compliant in the normal circumstances and we are going to develop ways and means to try and help them to work through so they don't become agents who are egregious and don't become agents who are reckless and at the same time we are able to get a level playing field.
"[We want] to not only understand the difficulties and the stressors and the strains that the agents are going through but to [also] give them good advice as to how to deal with those issues. It is not about compliance; it is about helping people to get it right."
Level the playing field
Morris and Associates tax principal Mark Morris said that it was important to have more rigour in the tax system to provide a level playing field for model tax agents and to understand what was driving some agents to make mistakes.
"Is it because clients are increasingly discriminating in terms of fees, there's a lot more shopping around, so is that a factor? Is it a factor that you may not be able to get qualified staff to help you? Is it a factor that you end up giving advice on areas you perhaps shouldn't because you don't have the confidence, and I also think it is also a factor, with respect to government, the complexity of the legislation," said the professor of practice at La Trobe University.
"They debrand us. When they don't have integrity, then you get a sense the whole profession is affected."
Likewise, Anderson Tax and Consulting director Debra Anderson was hopeful that the ATO's program would help put a stop to certain poor practices in the industry.
"I think prevention is always better than cure," said Ms Anderson.
"The level playing field is very close to my heart. I've lost a few clients this year because I wouldn't claim the dining table and chairs, the $4,000 couch, the $10,000-a-month personal trainer which was put as staff training.
"There are so many good agents and they are really frustrated that there are this handful that aren't."
This email address is being protected from spambots. You need JavaScript enabled to view it.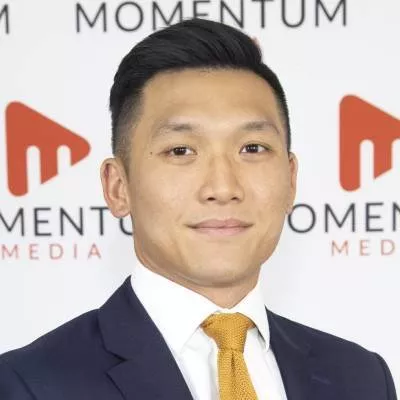 Jotham Lian is the editor of Accountants Daily, the leading source of breaking news, analysis and insight for Australian accounting professionals.

Before joining the team in 2017, Jotham wrote for a range of national mastheads including the Sydney Morning Herald, and Channel NewsAsia.

You can email Jotham at: This email address is being protected from spambots. You need JavaScript enabled to view it.