Fronting the Senate's Legal and Constitutional Affairs Legislation Committee in Sydney today, ATO assistant commissioner Grahame Tanna questioned the need for the Judiciary Amendment (Commonwealth Model Litigant Obligations) Bill 2017, saying it would add cost and delays to litigation rather than reduce it.
The bill, put forward by Liberal Democrats Senator David Leyonhjelm, calls for Commonwealth litigants, including agencies such as the ATO, to be obliged to act as "model litigants." It seeks to establish a process by which the Commonwealth Ombudsman can investigate complaints regarding contraventions of these obligations.
The bill will also require the ombudsman to include details of these complaints in annual reports, and empowers a court to order a stay of proceedings and, if it is satisfied of a contravention, to make any order it considers appropriate.
"The legislation as described, what is it going to achieve that in terms of giving people efficient resolution of their tax or migration or whatever issue?" asked Mr Tanna.
"It seems like the model litigant issues don't go to the substantive issue or the Commonwealth entities conduct that are all relevant to the hearing, and they conflate them with the actual substance and the determination of the dispute. To me it is just going to make the whole process more costly, more delayed and uncertain."
Instead, Mr Tanna said the ATO has been committed to resolving disputes before they go to the  Administrative Appeals Tribunal (AAT) or courts with a range of measures including independent reviews, a "fast intensive triage" group to deal with objections, and dispute assist.
In response, Committee chair Senator Ian Macdonald said the very fact that the ATO had sought to implement processes to improve its dispute resolution meant it acknowledged there was room for improvement, which should be similarly considered in its litigation process.
"I think all that is commendable and in many respects the fact that you are doing all of that acknowledges that things could improve and there is your own evidence — a survey of 670 small business you did in 2017, which cost $973,000 according to my indication, and it indicated a widespread belief that the ATO acts unfairly towards small businesses. So there's room to improve obviously," said Mr Macdonald.
"There are complaints to the effect that once a matter gets down the track and it is heading towards the courts, there is room for improvement by the ATO and not just the ATO but by other agencies as well.
"If there is room for improvement, which you guys acknowledge, why isn't there room for improvement once the process gets past this mediation discussion negotiation phase?"
No simple solution
Ken Phillips, a small business owner and executive director of Self-Employed Australia, had earlier told the committee that taking disputes to the AAT, could cost upward of $40,000, an amount Mr Macdonald acknowledged was unaffordable by ordinary taxpayers.
ATO General Counsel Jonathan Todd said that while it would be nice to have an easier, cheaper solution, the reality has proven otherwise.
"Well it would be nice if there was a really simple, solution to these cases that were less costly but I think that's actually a very difficult problem," said Mr Todd.
"I think unfortunately the idea that somehow you can somehow have someone come along and quickly and instantly determine these sort of disputes just like that without the sort of need for representation and examination of what's often a lot of evidence … I think it's very hard to come up with a much simpler solution."
This email address is being protected from spambots. You need JavaScript enabled to view it.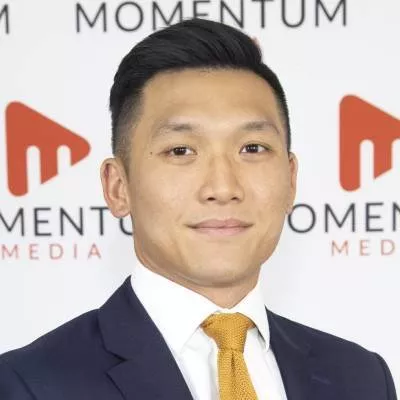 Jotham Lian is the editor of Accountants Daily, the leading source of breaking news, analysis and insight for Australian accounting professionals.

Before joining the team in 2017, Jotham wrote for a range of national mastheads including the Sydney Morning Herald, and Channel NewsAsia.

You can email Jotham at: This email address is being protected from spambots. You need JavaScript enabled to view it.