Whilst there is some superficial logic to this, Henry Ford's famous assertion that 'a man who stops advertising to save money is like a man who stops a clock to save time', is perhaps the most effective way we can contextualise just how vital bolstering our marketing campaigns can be during times of crisis. 
The COVID-19 pandemic is by no means a stopped clock either, and more often than not, the organisations that are most likely to thrive in these rocky times are those that are using this time to get ahead, refining their SEO to boost their Google visibility, as well as investing in multichannel marketing as a means of staying ahead of the curve. 
Here are a few other ways digital marketing can be your greatest defence against periods of great economic uncertainty.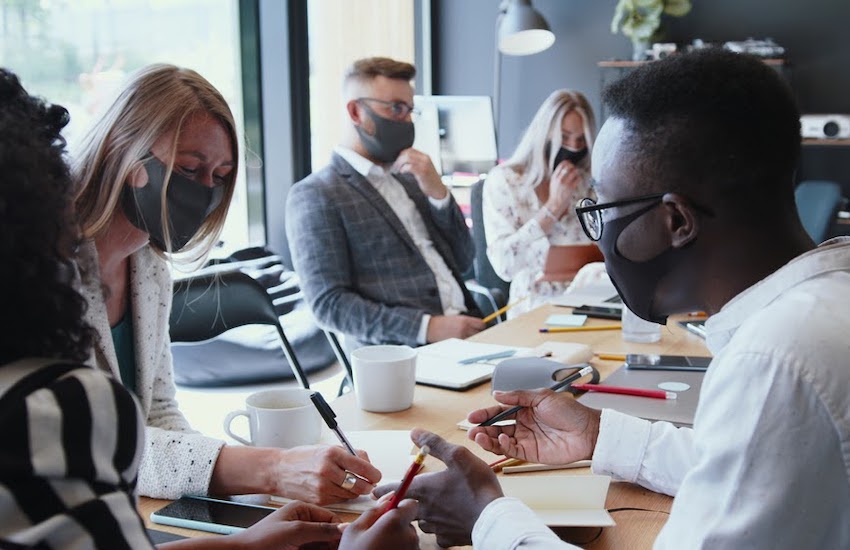 Benefits to boosting brand recognition and reputability
One of the most unsettling aspects of a recession is simply the lack of consistency in the world around us, which can be discordant for both business owners and consumers alike. It's worth noting, however, that in the face of a rapidly changing economic climate, consumers do appreciate familiarity from organisations around them.
Some of the most trusted brands in the world created social media campaigns specifically for the COVID-19 pandemic as a means of providing consumers across the planet with a sense of normalcy. The messages behind these campaigns weren't always specifically about the pandemic, with a lot of companies playing with the idea of working from home, as well as leaning on a sense of global togetherness. As most consumers were isolating at home and turning to their phones for comfort, these messages were able to land with full force.
You can also use times of economic uncertainty as an opportunity to further develop your brand and boost brand awareness so that your organisation can hit the ground running as soon as the economy begins to recover, if not sooner.
Develop and prepare for the new economy
For a lot of us, the COVID-19 pandemic has been undeniably bad for business. International trade has been near impossible for the bulk of this last year, and job scarcities across the globe have limited consumer spending. 
That being said, the tumult of 2020 seems to have delivered some particularly short-term negative impacts when compared with the GFC from 2007-2009, with the global economy currently bouncing back at a rate that we've never really seen before. 
Why have we recovered so speedily from what was essentially a worldwide shutdown of industry? The growing adaptability of modern businesses is the most well-rounded answer here, with digitisation being a key player in the development of all modern industries. With a growing number of businesses utilising the digital resources and channels available to them, organisations across the globe have been able to adapt their business models, embrace digital processes, and cater to their customer base in a new and improved way. 
The development and consistent utilisation of these new digital channels have now come to reshape industry practices worldwide. Industries who prioritised their development during the pandemic have consequently gotten a head start in our 'new economy', an economy that demands that businesses be multichannel, highly digitised and thus, adaptable.
The utilisation of email marketing for customer retention
The last thing that you want to do during times of economic uncertainty is neglect customers or clients that you have served in the past. This is the time for you to maintain connections with your pre-existing customer base and wider community, just as much as it is a time to reach out to potential customers. 
Believe it or not, one of the most powerful tools at your disposal here is actually the humble email marketing campaign. You can send tailored emails to customers who have signed up to your mailing list or purchased from you recently, to ensure that they know you're still around during these tumultuous times. If your messages are topical and considerate of the climate, chances are high that this attention to detail will incite positive responses from your customers, which may in turn lead to your organisation experiencing a higher rate of conversions. 
As email marketing campaigns don't generally require a huge budget, these conversions can be a doubly valuable addition to your profits in times of economic downturn.
~ 
As the world of modern business continues to experience digitisation, the importance of developing and refining your organisation's digital presence can no longer be understated. Investing in digital marketing will ensure that your organisation is well positioned to adapt, not just in the face of economic uncertainty, but also in the face of rapid changes to your industry. In essence, an investment in digital marketing is an investment in your company's longevity.