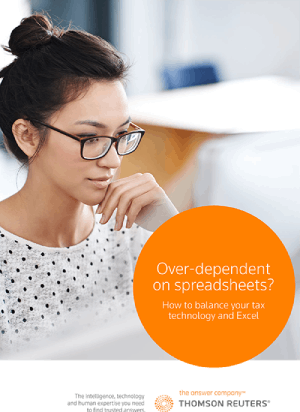 A lot has happened since Excel was launched in 1985. As tax compliance and reporting has become more onerous and time consuming, an array of sophisticated accounting software options have entered the market to help businesses focus on their core strengths.
Thomson Reuters has spoken to experts from BDO Australia, KPMG Enterprise, and the Corporate Tax Association and have produced a free eBook about why it is essential to have the right tax and accounting technology tools for easy and accurate tax compliance and reporting, data analysis, interdepartmental collaboration, and to ensure greater data security.
Download your free copy.