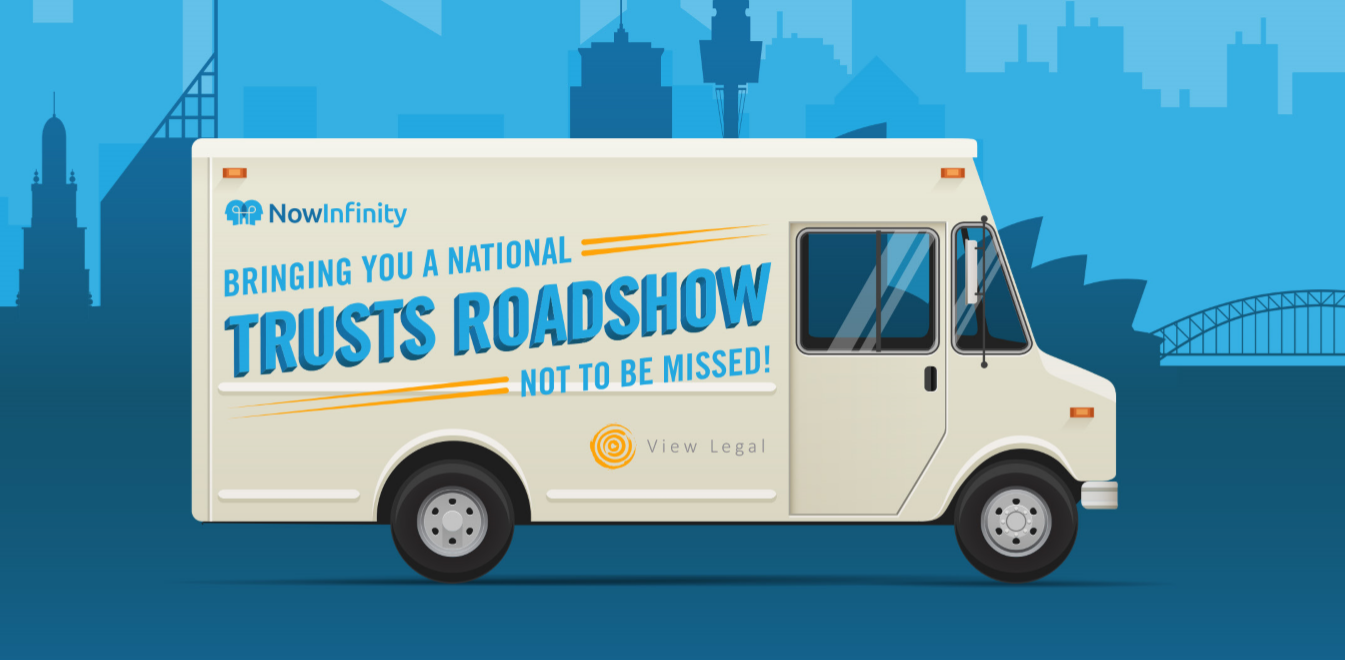 NowInfinity and View Legal present a not to be missed Trusts Roadshow, hitting the road this October and coming to a city near you! Be a part of a not to be missed interactive workshop covering hot topics on all things trust related. This event is perfect for all accountants, advisers, bookkeepers and even administrators looking to be rock stars in their field! This event is also CPD accredited.

Get up front and person with key industry experts such as Matthew Burgess, Amreeta Abbott, Patrick Ellwood and Julie Dolan.

Many specialist advisers have business plans that consist of one word – 'trusts'.

A significant reason for this if the myriad of seemingly never ending problems with trust deeds. The range of issues that can potentially undermine the utility of a trust is almost limitless. The potential taxation and stamp duty consequences are similarly broad.

In the context of the above issues, View is excited to be co-hosting the 2017 Trusts Roadshow with NowInfinity. The interactive program we have developed will use detailed case study examples to explore all key aspects of trusts. We will also explore numerous trust 'horror' stories – all shared with the aim of helping you avoid similar problems arising with your clients in the future. – Matthew Burgess Founder of View Legal and tax, estate and succession planning specialist.
For more information and to register for the Trusts roadshow please click here!