In a submission to the Financial Adviser Standards and Ethics Authority (FASEA) on the legislative instrument for relevant provider degrees, qualifications and courses, the association said that it was supportive of the inclusion of the career changes pathway and improvements with recognition of prior learning. However, it also raised a number of significant concerns it had with the submission.
"We have significant concerns that FASEA has not recognised or accounted for the existence of the limited licence advice regime and the RPL which is relevant to these advisers," the submission stated.
"By failing to recognise or account for the limited licence regime, FASEA has effectively prescribed a one-month time frame by the end of 2018 for existing accountants to consider applying for a limited licence or authorised representative status to become an existing adviser before it becomes impractical."
From 1 January 2019 onwards, the submission explained that for an experienced accountant to begin providing limited licence advice, they will need to meet the FASEA requirements as a new entrant, which will be unfeasible for most accountants in this position.
"The proposed education standards also compel existing limited licence advisers to spend considerable time, money and effort in studying multiple subjects that are not relevant to the advice they provide," the submission stated.
"Disregarding a legislated section of the financial advice framework appears to be contrary to FASEA's purpose to set education, training and ethical standards for all financial advisers who provide personal advice on relevant financial products to retail clients."
The submission stated that the education standards that advisers with a limited licence must comply with should reflect the advice they provide on a day-to-day basis.
"It is most likely that individuals operating under a limited licence, particularly those specialising in advising SMSFs, will have a relevant degree with accounting subjects, a diploma in financial planning which is Regulatory Guide 146 compliant focused on the advice relevant to their licence and a relevant professional designation," the submission noted.
Under the proposed standards, the submission said that it is likely that existing limited licence accountants with a degree will be required to undertake a maximum of four courses of study, including the financial advice regulatory and legal obligations bridging course, ethics and professionalism bridging course, behavioural finance and a FASEA-approved unit.
"They will most likely have never completed a financial planning designation or an advanced diploma in financial planning as these qualifications are not relevant to the provision of limited licensed services and therefore will not receive any credits," it noted.
"Conversely, an existing adviser who has completed a relevant degree and a financial planning designation or an advanced diploma in financial planning will receive three credits of RPL and will only be required to undertake the FASEA Code of Ethics and Code Monitoring Bodies bridging course."
Therefore, a financial planner who is providing a full range of advice services will only need to study one subject if they have a relevant degree and post-graduate degree qualifications or accreditation, yet a limited licence adviser who is only offering SMSF services, with an SMSF designation, must complete four subjects, the submission explained.
"This highlights how the FASEA education standards do not have equitable treatment for limited licence advisers due to not having a specific pathway for these advisers."
FASEA should establish education and training requirements that are appropriate for individuals who operate within the limited licence framework, the submission said.
"This may involve a reduction in the amount of FASEA-related units that need to be studied for existing limited advisers."
The submission also called for superannuation, retirement and life insurance courses to be included as designated fields of study for the purposes of determining a relevant degree.
"These subjects are synonymous with the provision of financial advice and provide education that is relevant for the purposes of increasing the education standards of financial advisers," the SMSF Association said.
"Furthermore, they are established core knowledge areas of the Financial Planning Education Council's curriculum, which FASEA has used to form the basis of their financial planning curriculum."
It would be unreasonably restrictive to prohibit advisers from accessing the relevant degree pathway because their superannuation, retirement or life insurance AQF7 or higher-level courses are not recognised by FASEA, it said.
"For example, an adviser who has completed a graduate qualification related to finance may fall short of the eight courses if they cannot include superannuation and retirement advice," it said.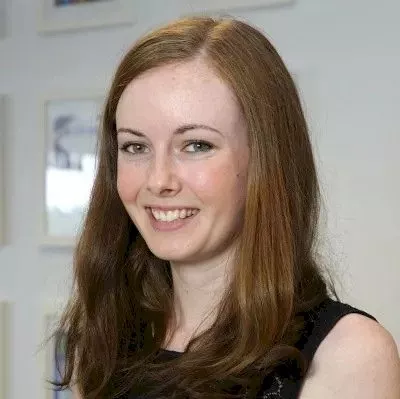 Miranda Brownlee is the deputy editor of SMSF Adviser, which is the leading source of news, strategy and educational content for professionals working in the SMSF sector.
Since joining the team in 2014, Miranda has been responsible for breaking some of the biggest superannuation stories in Australia and has reported extensively on technical strategy and legislative updates. Miranda has also directed SMSF Adviser's print publication for several years.
Miranda also has broad business and financial services reporting experience, having written for titles including Investor Daily, ifa and Accountants Daily.