To understand short term business loans better, it's useful to look at the biggest myths or misconceptions we find small business owners have about this type of funding.
4 prevailing myths about short term business loans
·        Short term business loans are difficult to arrange
While the red tape and administration involved in preparing formal bank applications can be overwhelming for a small business, alternative lenders take a much less intensive approach. Although direct access to these funders is easy and their application process simple, it does make sense to work with a trusted adviser like an accountant or a  specialist commercial broker when applying for short term business loans. This holds especially true if the need for longer term financial is identified because they would also be fully tooled to assist with the next credit application.
A professional short term lender like Quantum Credit works closely with accountants and brokers to ensure that the SME borrower get the best possible service and solution to their problem. Being experts at what they do, they take most of the stress away from both the SME borrower and their advisers. 
·        I don't have a great credit record
It has long been understood that mainstream banks follow very strict credit policies and they don't deal well with blemishes on a credit record. Quantum Credit provides a good alternative.
Quantum Credit do not "computer credit score" like so many other financial institutions do. Their decisions are heavily influenced by the number of credit enquiries found or by just one default listing on a credit record. Quantum Credit considers the background to such factors and appreciates that in tough economic times there are some circumstances beyond the borrower's control and other parties up the business chain shape outcomes. Too many entities are quite willing to threaten a company's or an individual's credit rating as leverage to get their way in a dispute.
We base our lending decisions more on the current realities of the business situation and not on the past. We look only at the purpose of the loan, the cash flow needs over its term, the quality of the security available and the strength of the exit plan. Short term business loans are always urgent, so quick decisions are vital.
·        The bank won't do a short term business loan so no one else will
This is simply not true. We recently assisted a business in a fast growth phase that was experiencing temporary cash flow challenges. Funds were needed to cover a $150 000 ATO bill and the bank could not assist until the ATO debt was cleared. Our loan was used to clear the ATO debt and three months later the bank was more than happy to provide a long term refinance.
Being profit driven, banks make decisions on loans applications based in part on what profit can be made out of the deal. Of course, the shorter the loan, the less profit they can make. Alternative lenders that specialize in short term lending have built their business models around cost efficiency and speed and so the term of the loan is not relevant to the success of an application.
So, if immediate access to short-term funding would help an SME work through a current predicament or access an exciting opportunity it makes sense for them to approach a specialist in short-term finance. You don't go to a hardware store to buy an apple!
·        I won't get the short term business loan I really need - they're only for small amounts and they take too long anyway
This is possibly the biggest myth – it's believed that it would be wasting time applying because of the size of the loan required and the likelihood that it wouldn't be made available in time anyway. 
A business owner needed a $5 million loan to refinance a development - timing was critical.  Understanding his situation and with first mortgage security available, we could be flexible and practical in structuring the solution. We completed our due diligence, full property valuation and legal agreement process to arrive at settlement within 5 business days.
At the other end of the loan scale, a property investor urgently needed $150,000 to put into a lucrative investment within days. Even though based in Brisbane, we were able to approve within 48 hours and meet the deadline.
Short term business loans specialist – Quantum Credit
With the capacity to do second mortgage loans up to $500k for maximum 6 months, and first mortgage loans up to $10m for 2 years, we have a wide spread of solutions to cover most financial needs. Please be mindful that we only fund Commercial and Business loans.
Quantum Credit has a solid reputation for responsible lending through short term business loans. Over more than ten years we have built a firm base of accountant and broker intermediaries. The many repeat customers we have serviced through them will attest to our short term lending competence. We're good at helping quality borrowers in tough times and, with open and frank discussions about needs and credit realities, we design the right solution every time.
This is reflected in "The Adviser's" Third Party Lending Report - Non-Banks, 2016, ranking Quantum Credit third in the category for Short Term Lenders, nationally.
Call us on 1300 135 212 and Let's Talk about your business loan scenario. You'll be surprised at how easy we are to do business with!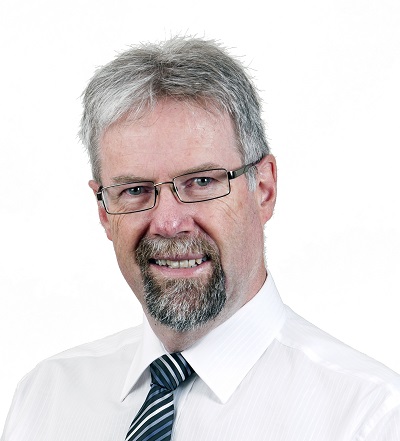 Peter has 18 years' experience in the Australian banking industry, having risen to branch management level, and 21 years' experience as a finance broker. He has spent the last 11 years at the helm of the Quantum Group's finance broking entity, Total Flexi Finance. Peter brings to the group a vast amount of experience in residential, commercial and equipment finance. At Quantum Credit, Peter is a business development executive involved in all aspects of the loan sales process, from application through preliminary assessment, deal preparation and credit submission to loan negotiation and settlement.
Email:                         This email address is being protected from spambots. You need JavaScript enabled to view it.            
Peter's mobile:              0419 913 622
Web address:               http://www.quantumcredit.com.au/