ASIC's latest report on its assessment of licensing and professional registration applications shows that less than half of the 2,879 applications considered during July 2017 to June 2018 were approved.
Sixty per cent of those applications related to AFS licence applications, 29 per cent relating to ACL applications and the remaining 11 per cent relating to professional auditor registrations.
However, the number of finalised limited AFS licence applications for the 12 months to June 2018 showed that just 23 applications were approved, with none approved in the latter half of that period.
The number of registered auditors fell from 4,365 to 4,226 for the financial year ending 30 June 2018, while approved SMSF auditors fell to 6,039 from 6,339.
Specifically, ASIC ceased the registration of 233 company auditors and 3 authorised audit companies during the relevant period, noting that the common reason was the "retirement of the registered individual".
With SMSF auditors, ASIC cancelled 396 registrations, of which 278 were at the request of the auditor, 106 because an annual statement failed to be lodged, three initiated by ASIC, two because the auditor failed to comply with their registration conditions, and seven because the auditor failed to comply with the Superannuation Industry (Supervision) Act 1993 (SIS Act).
Speaking to Accountants Daily, CPA general manager of external affairs Paul Drum said the numbers were indicative of the high costs incurred by the industry, making it less appealing to renew or apply for a registration.
"It is along the same vein as regulatory burden and cost when some are not renewing," said Mr Drum.
"Some haven't made the grade but some are choosing not to pursue these business registrations and we think it is indicative of the parlous state of the public practitioner in Australia and it goes to the heart of competition and the ability for people who require such services to be able to get the services they want and need in the future."
CPA Australia had earlier called for the government to reconsider ASIC's industry funding model, saying that the high costs would lead to further market concentration, in turn pushing up prices, and discouraging new entrants into the sector.
"The fees may motivate behaviours not in the public interest. For example, charging SMSF auditors cancellation of registration fees ($899) may discourage inactive auditors or those not maintaining necessary levels of competency from cancelling their registration and create increased costs for ASIC in deregistering them through enforcement action," said CPA in its pre-budget submission.
This email address is being protected from spambots. You need JavaScript enabled to view it.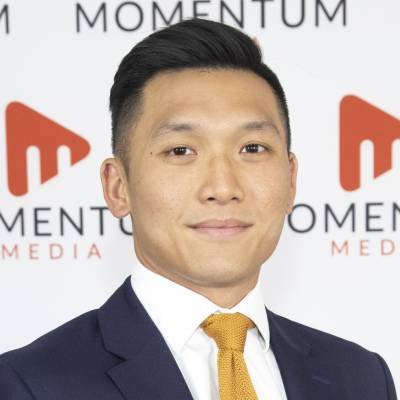 Jotham Lian is the news editor of Accountants Daily, the leading source of breaking news, analysis and insight for Australian accounting professionals.

Before joining the team in 2017, Jotham wrote for a range of national mastheads including the Sydney Morning Herald, and Channel NewsAsia.

You can email Jotham at: This email address is being protected from spambots. You need JavaScript enabled to view it.