In an Accountants Daily straw poll of 839 respondents, 44.4 per cent said that they did not get value from their professional body's education services, and only did so because it was mandatory, while a further 29.9 per cent said stating that it was not fit for purpose.
Just over one in 10 respondents said that their association's CPD was fit for purpose, while 13 per cent said they would participate even if CPD was not mandated.
Speaking to Accountants Daily, Prime Partners director James Carey said the results were hardly surprising, given his firm members' experience with some of the professional bodies.
"I am not surprised by that because as a member of CA ANZ, I haven't found their internal training that they offer to members to be as useful as other CPD providers that me and my team use," said Mr Carey.
Instead, Mr Carey said his firm regularly looks outside of associations for both technical and soft skill training.
"We use the Knowledge Shop for a lot of our technical training and we've used the NTAA, that sort of training really seems to be geared a lot more towards your smaller and medium-sized firms and is very practical and useful," he added.
"We also use third-party providers for our soft skills training. We've had business writing courses, presentation skills, even practice management and sales training, but we haven't necessarily found something equivalent from associations.
"I think that it would be worthwhile for associations to be asking members what they want. They definitely provide a lot of training and there are a lot of resources because they have a broad church to cover but it doesn't seem to be a stream towards the smaller firms."
Accodex chief executive Chris Hooper said that while he could understand where most of the respondents were coming from, he believes the accounting profession is already on the right path of bringing education in line with the commercial realities of the profession.
However, Mr Hooper also added that a move towards the Chartered Global Management Accountant (CGMA) competency framework would be beneficial to the Australian accounting education discussion.
The CGMA competency framework consists of four main skills – namely, technical skills, business skills, leadership skills, and people skills.
"At the end of the day, CPD is an obligation for accountants and practices," said Mr Hooper.
"Our team at Accodex get much more value from the soft skills training, and I think it makes for more well-rounded accountants. It's encouraging to see a lot of the professional bodies and even software vendors are offering more of this content."
The education landscape
The focus on the state of accounting education has been in the spotlight recently, with KPMG warning that Australia could be facing an "enormous mismatch" if major reforms to the tertiary system are not considered.
Universities have come under flak for not keeping up with the rate of change in the industry, with one major university conceding that a typical three-year degree program was insufficient in ensuring graduates were job-ready.
This email address is being protected from spambots. You need JavaScript enabled to view it.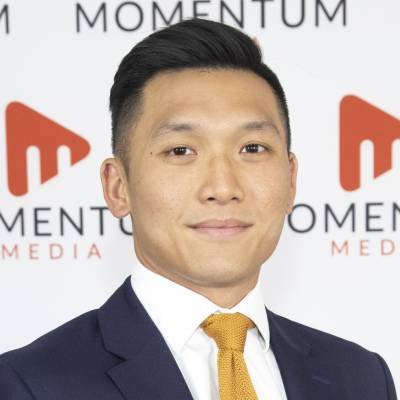 Jotham Lian is the news editor of Accountants Daily, the leading source of breaking news, analysis and insight for Australian accounting professionals.

Before joining the team in 2017, Jotham wrote for a range of national mastheads including the Sydney Morning Herald, and Channel NewsAsia.

You can email Jotham at: This email address is being protected from spambots. You need JavaScript enabled to view it.