Speaking to Accountants Daily, KPMG national education sector leader, Professor Stephen Parker likened the amount of change headed in Australia's direction to the industrial revolution, warning that the lack of conversation around innovation in the education sector would hamper its ability to weather changes.
"People don't have the sense of urgency that is needed given the amount of change that is headed in Australia's direction," said Professor Parker.
"Automation alone is going to remove a large number of jobs and it may create new ones but it doesn't have to be here and they don't have to be for the same kind of people.
"Even an optimist about automation will say that there is big disruption coming to society just like the previous industrial revolutions. The difference with this one is the key to survival is education and training so we need a system that is flexible that offers new kinds of programs, and bind theoretical and practical and yet we don't have that system and we're not even talking about that."
As part of its recommendations from its report, Professor Parker suggests a reform to the Australian Qualifications Framework (AQF), which would see a blend between higher education and vocational training.
The changes could see the accounting education refreshed, following criticisms from the industry that current university syllabus has not kept up with the rate of change, including a major university conceding that a typical three-year degree program was insufficient in ensuring graduates are job ready.
"You need to allow for new mixes of theory and practice, you need to allow for micro credentials to be recognised, you'd possibly need a clear place for work-based learning, and that may mean that apprenticeships should be recognised as a qualification in their own right," said Professor Parker.
"Once you've got all of those pieces interlocked and in place, then you can respond better to changing conditions, and you'll get more innovation in the sector, you'll get institutions willing to try new things. You'll also get greater fairness because, at the moment, vocational education is not treated equally with higher education."
"Maybe you recruit from school and you train rather than recruit graduates - that would be hard, at the moment, to get equal status with a university degree but suppose the AQF could recognise an apprenticeship with a professional firm as a kind of degree, or maybe in partnership with a university, then a professional firm could say we can mix things differently now," he added.
"We can train people in the practical skills of an accountant, and they learn the theory along the way by going to classes or learning online, and this will then lead to a professional degree."
Paul Hilton, chair of mid-tier network Walker Wayland, said its member firm, Power Tynan, has been sponsoring Year 12 school leavers to study at university while working at the firm, in a bid to better prepare its hires to be job-ready. He has, on several occasions, expressed dismay at the state of accounting education in Australia. 
Mr Hilton had earlier told Accountants Daily that the reluctance to change the educational syllabus at tertiary level may stem from the enrolment criteria of professional accounting bodies.
"The reason they may not have addressed the issues is that they still got to have enough subjects to be accredited for CA and CPA [programs]," Mr Hilton said.
"Universities have to provide a certain amount of subjects for graduates to be eligible to start studying at the professional bodies, so the universities are governed to a certain extent to what subjects they have to provide."
However, Professor Parker believes it will be too soon to consider the possible changes to accounting education, unless broader reform talk is embraced.
"At the moment there's no point in imagining new possibilities, because the tertiary system is so locked in. However, if you free it up and allow more possibilities, then you can get more innovative thinking," said Professor Parker.
"There are plenty of occupations and professions where you could have a new approach where it is essentially workplace-based with higher education integrated into it.
"I'm optimistic that we can make the case, and I very much hope that it doesn't take a crisis to prove that reform is needed, but it might."
This email address is being protected from spambots. You need JavaScript enabled to view it.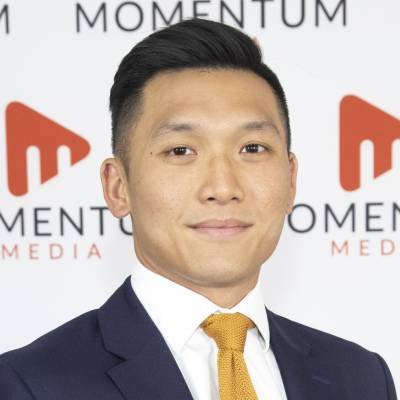 Jotham Lian is the editor of Accountants Daily, the leading source of breaking news, analysis and insight for Australian accounting professionals.

Before joining the team in 2017, Jotham wrote for a range of national mastheads including the Sydney Morning Herald, and Channel NewsAsia.

You can email Jotham at: This email address is being protected from spambots. You need JavaScript enabled to view it.