Tax time can bring about peak periods of stress from intense workloads and client demands. Accountants fared comparatively well on depression and anxiety barometers last year, but stumbled with physical health and nutrition, particularly during longer working hours.
"We all know that professional services, including accounting, consulting and legal are prone to overwork, and it's quite common for people to be doing longer hours than they would normally do, perhaps even working weekends and public holidays during the EOFY," said Dr Rebecca Michalak, principal consultant at PsychSafe.
"There are peaks and troughs so when it comes to the wellbeing perspective, they have to keep it in mind that it is a temporary thing, provided that this is not the status quo and they are not doing these sort of hours and overtime on an ongoing basis. 
"What tends to make us unwell with stress is not necessarily being exposed to stress but when the perception is that there is no end to the stress. So framing it that the next four to six weeks is going to be pretty hectic but that you have a holiday booked to replenish yourself is a strategy."
Likewise, ThriveCentral managing director, Graeme Cowan, believes accountants should establish three key wellbeing rituals to help them through this tax time, namely exercise, being around good friends, and finding "your one thing" that keeps your life in order.
"Walking is so fantastic, particularly for busy people because you can fit it in before work, lunch time, after work and still get the required amount of between 8,000 to 12,000 steps a day. If you have a 30 minute brisk walk, it's been shown to increase your mood up to 12 hours later so that's an important strategy," said Mr Cowan.
Mr Cowan, who also sits on the board of directors at R U OK?, believes finding time with family and friends is especially vital in busy periods, and has noticed that men often struggle with the issue more so than women.
"Men are really bad at this — they will get busy at work and not think about it whereas women tend to be much more proactive in this regard," said Mr Cowan.
"You can work long hours and be really lonely and loneliness is being called the new smoking. The UK health department has said that loneliness has the health risk assessment of smoking 15 cigarettes a day so making time for people who are good for you, like good mates, is important."
Seeing the light
Dr Michalak believes that while it is important to understand that the EOFY is a fixed period of increased workload, accountants should also ensure that this is not an increase to an already overtaxed work schedule.
"If you do feel like there is no light at the end of the tunnel because you're already feeling overworked and under pressure and now you've got even more, you have to fix the stressor," said Dr Michalak.
"If these sorts of strains are an ongoing thing and not a temporary experience then you need to take different actions to ensure your wellbeing."
This email address is being protected from spambots. You need JavaScript enabled to view it. 
Want to learn more about integrating wellness into your practice? Join us at the Accountants Daily Strategy Day, a free event for Australian accounting professionals. Places are limited, so secure your spot now or refer a colleague, peer or friend who would benefit.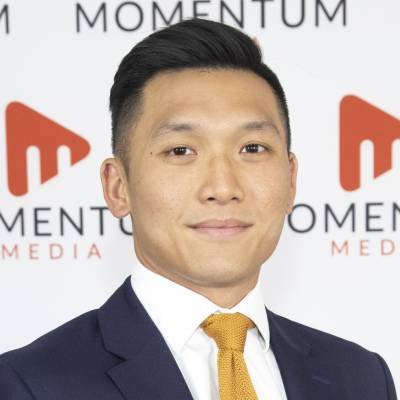 Jotham Lian is the editor of Accountants Daily, the leading source of breaking news, analysis and insight for Australian accounting professionals.

Before joining the team in 2017, Jotham wrote for a range of national mastheads including the Sydney Morning Herald, and Channel NewsAsia.

You can email Jotham at: This email address is being protected from spambots. You need JavaScript enabled to view it.