In a communication to over 8,000 CPA members based in Singapore, the Singapore divisional president, Yeoh Oon Jin, urged members to vote for the board-endorsed resolutions via proxy in the 22 May AGM.
"Through our conversations with [CPA president] Peter [Wilson], I believe that the new Board has been sincere in its efforts to improve CPA Australia's governance framework and make it an even stronger organisation," said Mr Yeoh.
"For this reason, I urge you to support the four Board-endorsed resolutions by voting at the AGM in Melbourne, or by giving your proxy to the Chair of the AGM as I and all our Singapore divisional councillors have personally done."
In response, several prominent CPA members, including David Dahm, Glen Hasselman, Jen Dalitz, Will Camphin, and Brett Stevenson, have spoken up against what they consider a one-sided consultation process, with members not given the opportunity to understand and consider the 10 member resolutions that the board has explicitly recommended to be voted against.
Speaking to Accountants Daily, Mr Dahm said the build up to the AGM has shown why his proposed resolution to hold a webinar to discuss all the resolutions was now needed more than ever.
"There is an appearance of a consultation but it's not," said Mr Dahm.
"This openness and transparency resolution is only gaining strength because the way they are approaching it is very heavy handed, it almost feels like we're being gagged, and it speaks volumes to why we need this resolution."
A CPA spokesperson told Accountants Daily that divisional presidents were entitled to express their views to members in their division as long as they were not "misleading, deceptive or defamatory".
"What members are not aware of, is the views of their Divisional Council, the people they directly elect," said CPA.
"It is entirely appropriate that should a Divisional President wish to communicate with the members in their Division, that CPA Australia should facilitate that communication.
"Some Divisional Presidents have told members in that Division how they intend to vote, some Divisional Presidents have not expressed a view at all, some Divisional Presidents have advised that their Council has a variety of views on the resolutions."
Further, CPA said it had given members a chance to communicate with each other through its social media channels.
"CPA is facilitating member to member communication through its social media channels.  Members who have put forward resolutions can and are posting video and commentary every day on the CPA Australia LinkedIn pages and other platforms expressing their views and encouraging members to support their resolutions," the spokesperson said.
In response, Mr Dahm said it was "ridiculous" that members had to rely on social media channels to express their views.
"There is only one legal and ethical process and that is to use the channels that members have paid and subscribed for," said Mr Dahm.
"I think this is an absolute cop-out to responsibility to ensure there is a fair and democratic process that is being used and you can't help feeling that they are gerrymandering a result.
"Are the divisional councillors free to speak? Do they feel they are under duress? Or are they more concerned that they won't become the next person who is eligible to be on the national or international board if they speak out?," he added.
"I find it quite extraordinary that no divisional councillor has come out to say that one of these resolutions might have a point, that one of these resolutions might have merit. It is so conspicuously quiet on that front."
This email address is being protected from spambots. You need JavaScript enabled to view it. 
The not-to-be-missed Accountants Daily Strategy Day will travel through Melbourne and Sydney in August to equip accounting professionals with the latest industry updates and tips for modern practice management as well as the latest cutting-edge technology, processes, strategies and trends shaping the future of accounting. Visit the website for more information: www.accountantsdaily.com.au/strategy-day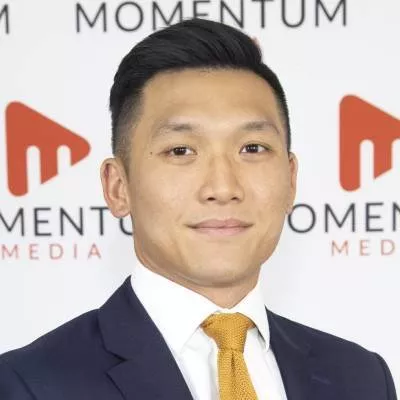 Jotham Lian is the editor of Accountants Daily, the leading source of breaking news, analysis and insight for Australian accounting professionals.

Before joining the team in 2017, Jotham wrote for a range of national mastheads including the Sydney Morning Herald, and Channel NewsAsia.

You can email Jotham at: This email address is being protected from spambots. You need JavaScript enabled to view it.