Late last month, ASIC published indicative levies ahead of final industry funding invoices in January 2019, based on its budgeted regulatory costs outlined in ASIC's draft Cost Recovery Implementation Statement (CRIS).
In particular, registered liquidators will have to pay a minimum of $2,500, with a further $125 per appointment and notifiable event.
According to the corporate regulator, there are 748 entities on its register, with an aim to achieve a budgeted cost recovery amount of $10.121 million.
Speaking to Accountants Daily, Australian Restructuring Insolvency and Turnaround Association (ARITA) chief executive John Winter said that merely looking at the fees at face value would significantly understate the actual cost for liquidators.
"The ASIC industry funding model fees for liquidators will be a minimum of $2,500, for someone who takes no appointments in a year, but may stretch to tens of thousands for a high volume practitioner," said Mr Winter.
"The best way to articulate the cost is that it will be, on average, over $14,000 per liquidator. Some mid-sized firms have estimated the cost of the industry funding model to them may be over $750,000.
"[Liquidators] have no idea of the quantum of the fee that they may be incurring as they go for up to 18 months after actually incurring it... and the delay in being able to 'realise' the fee means that liquidators aren't able to charge that fee to the appointment that caused it."
The Fold Legal solicitor director Jaime Lumsden Kelly has similarly worked out the average cost to a liquidator at $13,500, having divided the budgeted cost recovery amount by the number of participants.
"This is an average, and not indicative of any one liquidator's experience," said Ms Lumsden Kelly.
"Large liquidators will pay much higher fees while small liquidators will pay lower fees. A liquidator would need to hit 88 notifiable events to pay a $13,500 fee."
According to ASIC, a notifiable event is an appointment under Ch 5 of the Corporations Act 2001 (Corporations Act) accepted by the liquidator that financial year and in an earlier financial year if the entity is still acting at the start of the financial year for which the levy is to be calculated; a notifiable event entered on the Published Notices Website by the liquidator; and the lodgement of a document with ASIC by the liquidator.
"The greatest problem for liquidators is that they have been incurring the unknown 'notifiable event' charge since July 2017," said Mr Winter.
"While ASIC have issued this estimate, they actually have no idea how many notifiable events will occur until the end of June this year and the estimated $125 may change dramatically.
"It defies belief that liquidators are being asked to bear such an unknown cost."
Mr Winter's comments follow those of University of Melbourne professor Helen Anderson, who last year said that they levy would be an "unnecessary burden" on an already strained profession.
"My main concern about [the new funding model] is that since liquidators already risk not being paid for the work that they're doing, this is a further element of imposition on them that makes it even harder for them to do their job," said Ms Anderson.
This email address is being protected from spambots. You need JavaScript enabled to view it.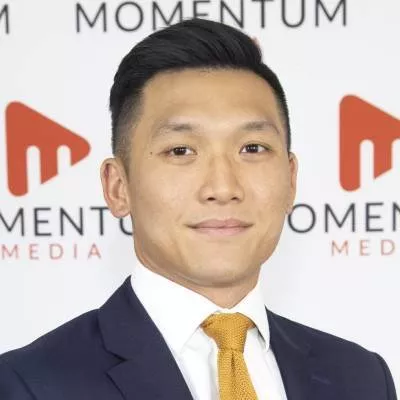 Jotham Lian is the editor of Accountants Daily, the leading source of breaking news, analysis and insight for Australian accounting professionals.

Before joining the team in 2017, Jotham wrote for a range of national mastheads including the Sydney Morning Herald, and Channel NewsAsia.

You can email Jotham at: This email address is being protected from spambots. You need JavaScript enabled to view it.