The Scottish Pacific SME Growth Index surveyed approximately 1,200 SMEs across Australia and found that 24 per cent of SMEs planned to fund their growth over the next six months by borrowing from their main relationship bank, down from 38 per cent in 2014.
The index also found that 22 per cent of SMEs planned to use alternative lending, with the most popular choice being debtor finance (77 per cent), followed by merchant cash advances (23 per cent), P2P lending (10 per cent), crowd funding (9 per cent) and other online lending (5 per cent).
This follows ASIC's second survey of the marketplace lending industry for the 2016-17 financial year, which showed $300 million in loans written to consumers and SMEs, nearly double the figure for 2015-16.
"Despite the Productivity Commission and ASBFEO inquiry findings on the need for more small business credit options, it seems many SMEs are 'rusted on' to their bank, to the potential detriment of their business," said Scottish Pacific chief executive Peter Langham.
Speaking to Accountants Daily, Sky Accountants chief technical officer Ashley Carmichael believes that while alternative lending is on the rise, many SMEs are still hesitant to look for finance outside of the banks.
"There's no question that [alternative lending] is more popular than it was five years ago, but it still makes up the minority as a proportion," said Mr Carmichael.
"The reality is most SMEs approach banks for their financing and a lot of the time it's the traditional method where property is provided as security."
Mr Langham believes accountants can play a role in helping their SME clients understand the increased options on the market.
"Whether or not time-poor small business owners act on this appetite could depend on accountants playing a more pro-active role in introducing their clients to funding options that will allow for growth," said Mr Langham.
"Options without restrictive conditions, that don't require property security and that will grow in line with the business.
"Given 90 per cent of SMEs said they had cash flow issues in 2017, and the massive impact this had on potential revenue, accountants' expertise can point SME clients towards the right funding solutions for their business."
Likewise, he believes accountants should be fully across the different options on the market to best advise their clients.
"Do your homework, don't just go to the bank and say what will you offer me and accept that, look at what other alternatives you do have out there and explore them," said Mr Carmichael.
"You may not ultimately go with them, but you should know. It's like buying the first house that you look at, you shouldn't do that; you should look at many and then make a decision."
Institute of Public Accountants senior tax adviser Tony Greco said the increasingly competitive lending space is an opportunity for accountants to source and advise on additional avenues of funding.
"Once upon a time it was concentrated by the banks and the banks dictated the rules and now with these new players, there's a lot more on offer and they've all got various conditions attached to their loans but in the main, it's become easier if you don't have hard assets to gravitate to some of these new providers who have got a bit more flexible lending terms," said Mr Greco.
"If the banks won't lend then absolutely there are other lenders who are prepared to step into that void.
"They will lend on the basis of cash flow of the business as opposed to tangible assets so there's a fair but more competitive market space – there's a lot of fintechs now that have moved into that sector so obviously the marketplace is washed with all different providers."
This email address is being protected from spambots. You need JavaScript enabled to view it.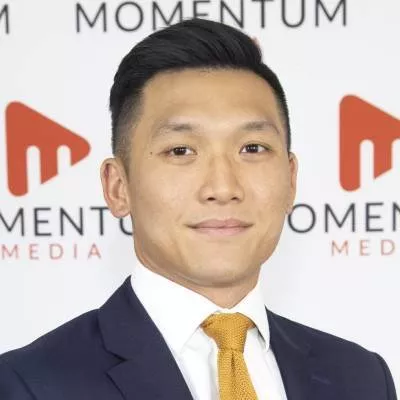 Jotham Lian is the editor of Accountants Daily, the leading source of breaking news, analysis and insight for Australian accounting professionals.

Before joining the team in 2017, Jotham wrote for a range of national mastheads including the Sydney Morning Herald, and Channel NewsAsia.

You can email Jotham at: This email address is being protected from spambots. You need JavaScript enabled to view it.