To mark International Women's Day, PwC released survey results revealing that up to 41 per cent of professional Australian women have dealt with inappropriate language, insults and bullying at work.
Further, 31 per cent have been the recipient of sexual innuendos or sexual harassment, with 17 per cent saying this has occurred more than once.
The survey of over 3,600 professional women aged 28 to 40 around the world, including 247 professional women in Australia at manager level or above, highlights the gap that business leaders have to address to advance gender equality.
KPMG workplace and employment law director Elizabeth Ticehurst told Accountants Daily earlier this year that while sexual harassment in the workplace is not a new concern, the #MeToo campaign has pushed the issue into the forefront of people's minds.
"The findings of our survey around sexual innuendo and harassment experienced by women at work adds to a growing body of data that shows we've got a long way to go before all women feel respected, safe and empowered to fulfil their career potential," PwC chief diversity and inclusion officer, Julie McKay said.
Additionally, almost half of all respondents said they were nervous about the impact that starting a family might have on their career and 42 per cent of new mothers felt overlooked for promotions and special projects upon their return to work.
More than one-third said work/life balance flexibility programs and policies existed in their organisation but were not readily available to them in practice, and also believed their organisation did not value flexible working as a way of working effectively. 
Further, 38 per cent say taking advantage of work/life balance flexibility programs had negative consequences at their organisation.
"There is still a perception in Australia that taking up flexible work options will be seen as career limiting," said Ms McKay.
"Despite more awareness about flexible work leading to significant productivity gains, we have not shifted work culture to enable the benefits to be realised."
On the flip side, men in professional services are also finding facing stigmas when they take extended parental leave.
Pilot Partners associate director Thomas Paul, who returned from paternity leave in the second half of last year, recently told Accountants Daily that despite paternity leave packages being increasingly available to men, there are still attitude barriers which are hindering take-up.
"There's been an evolution over the last decade where maternity leave for women has been very much highlighted as a benefit, but I think men are still worried about taking it and what the impact could be on their career," Mr Paul said.
"I think there is still a stigma in general, but things are certainly getting better."
Mr Paul stressed that he had a smooth experience with his firm, but feels that is not always the case for his industry counterparts. 
"I've certainly heard of other companies where they make a big noise about having a policy on file, but no one actually uses it because they're afraid to ask, or its frowned upon and you know your career would be at risk," he said.
"It's good to see that it's changing and I think a lot of accounting firms are coming on board with the fact that flexible work arrangements are important, and not just nice platitudes to put out there."
This email address is being protected from spambots. You need JavaScript enabled to view it.
Visit Finni for more accounting career information.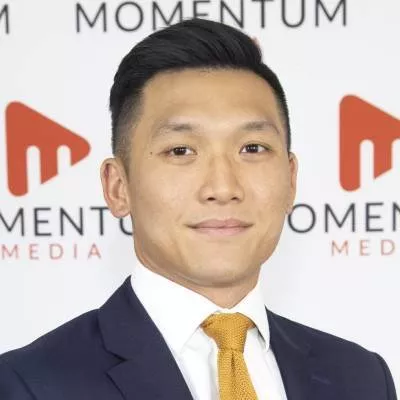 Jotham Lian is the editor of Accountants Daily, the leading source of breaking news, analysis and insight for Australian accounting professionals.

Before joining the team in 2017, Jotham wrote for a range of national mastheads including the Sydney Morning Herald, and Channel NewsAsia.

You can email Jotham at: This email address is being protected from spambots. You need JavaScript enabled to view it.