Since last year, there has been a groundswell of support for the #MeToo movement on social media, which aims in part to expose sexual harassment in the workplace, triggered by the landslide of sexual misconduct allegations against high-profile Hollywood producer Harvey Weinstein.
Speaking to Accountants Daily, KPMG workplace and employment law director Elizabeth Ticehurst says that while sexual harassment in the workplace is not a new concern, the #MeToo campaign has pushed the issue into the forefront of people's minds.
"Sexual harassment is nothing new in the employment law context; it's been unlawful in Australia since 1984, with the Sex Discrimination Act, and even before that in the various states," said Ms Ticehurst.
"But people are feeling more empowered to speak up about it than perhaps they used to be.
"There might be potentially a chance of complaints being made now where before, people might have stayed silent, or there may be more of a trend of women sharing stories with each other and coming forward as a group."
Ms Ticehurst says accounting and professional services firms cannot escape from the reality that their employees might misbehave, and have to ensure they have the right policies in place to avoid being held liable to the actions of a rogue individual.
"Under the sex discrimination law, a company can be held liable for the actions of an employee, and that is usually what sexual harassment claims in Australia are about," said Ms Ticehurst.
"You can tell people the behaviour that you expect, you can have all the right policies in place, you can have all the right things in their contract but you're always going to have people who misbehave. People are people, these things will happen, it's the risk of doing business, it's the risk of having people work in your workplace, it's often not able to be avoided.
"However, you are not automatically liable for the things that one of your employees does. There was a case in 2016 in the Northern Territory where a company was found to be not liable for sexual harassment committed by one of their employees because they did everything they could to prevent it," she added.
"A lot of it is common sense, like having a policy that tells employees that this kind of behaviour is not acceptable. It's things like training employees in the policy to make sure they are aware of it and haven't just read it, but they know what is expected of them, and it's also dealing with complaints appropriately."
Empowering whistleblowers
Further, Ms Ticehurst believes a draft whistleblowers bill introduced in October last year will "really shake things up" across all areas of the economy, and has implored firms to examine and review their current policies.
"Until now, whistleblower protections have been there but they've been really piecemeal and they are quite limited in their application," said Ms Ticehurst.
"The new whisteblowing protection bill, if it comes into force as it is, would make a big difference.
"The disclosures covered by it are significantly larger so it could cover just about any kind of misconduct or improper state of affairs in the workplace and in my view that would include workplace grievances that might not be a breach of any law, just a complaint against your manager or even complaints about bullying so a very wide scope of things that you could make a disclosure about and a wide scope of people that you can make a disclosure to."
This email address is being protected from spambots. You need JavaScript enabled to view it.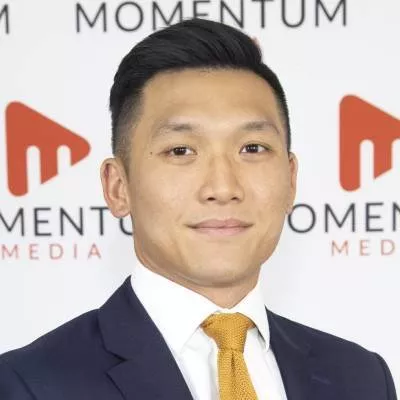 Jotham Lian is the editor of Accountants Daily, the leading source of breaking news, analysis and insight for Australian accounting professionals.

Before joining the team in 2017, Jotham wrote for a range of national mastheads including the Sydney Morning Herald, and Channel NewsAsia.

You can email Jotham at: This email address is being protected from spambots. You need JavaScript enabled to view it.