A poll on sister site ifa has found that 75.6 per cent of 3,536 respondents said that they were planning to leave the financial advice industry in view of the introduction of the Financial Adviser Standards and Ethics Authority's (FASEA) mandatory education standards.
Respondents planning to upskill and obtain new qualifications accounted for 18.9 per cent of respondents, with a further 3.4 per cent saying they already have the necessary qualifications.
Just 2.1 per cent of respondents are at this stage undecided on their course of action.
National Tax and Accountants' Association (NTAA) chief executive Geoff Boxer believes the results point to an "absolute opportunity" for accountants, who see the improving professionalism of the advice industry aligning with their skill sets.
"I think as the education standards change, accountants can align their background with the requirements of the industry, and I think more of them will be attracted to providing that service to their clients," Mr Boxer said.
"It's one of those things with the legislative change and the removal of the accountants' exemption, it's something that accountants have needed to focus on to be able to have those conversations with their clients that they historically had so that is one of the catalysts for some moving into the industry."
His comments follow Smithink director David Smith's earlier predictions on accountants being in a "dominant position" with regard to financial planning, because it now fit inside their business model.
Impact on accountants
Despite the opportunity, at this stage, there are education hurdles in the pipeline for accountants operating under an AFSL. Financial Planning Association head of policy and government relations Ben Marshan recently said that accountants would have to comply with the new education standards as long as they were looking to provide advice.
"Basically, anybody who falls under the Corporations Act definition of an advice provider needs to comply with the new education standards, so accountants operating under limited licences, stockbrokers, intra-fund advice providers – anybody and everybody who's covered by an AFSL regime and is providing advice to retail consumers is covered by this new legislation," said Mr Marshan.
FASEA's education guidance released last December proposes that an AQF7 qualification, which is equivalent to a three-year full-time university degree, or an AQF8 qualification, which is equivalent to a postgraduate certificate, will be required for existing financial advisers and new entrants.
The list of existing approved higher education providers adopted by FASEA for authorisation is far from extensive, and excludes many popular institutions and tertiary avenues for accountants, with only 13 education providers listed.
However, Mr Boxer believes accountants will be well placed to jump through any education hurdles, given their natural qualified standing.
"There will be an impact on accountants definitely – the impact will be varied depending on their education first and foremost, but most accountants have a degree so from that point of view, obviously the devil will be in the detail in terms of what elements that degree must contain but as a premise, that will not be too much of a concern for accountants."
This email address is being protected from spambots. You need JavaScript enabled to view it.
The not-to-be-missed Accountants Daily Strategy Day will travel through Melbourne and Sydney in August to equip accounting professionals with the latest industry updates and tips for modern practice management as well as the latest cutting-edge technology, processes, strategies and trends shaping the future of accounting. Visit the website for more information: www.accountantsdaily.com.au/strategy-day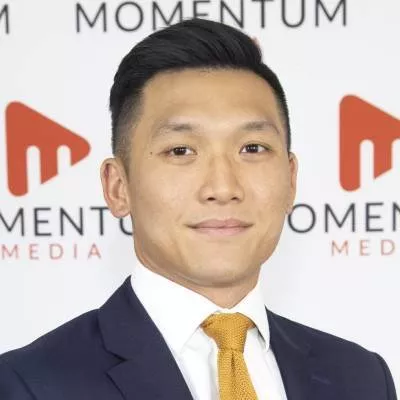 Jotham Lian is the editor of Accountants Daily, the leading source of breaking news, analysis and insight for Australian accounting professionals.

Before joining the team in 2017, Jotham wrote for a range of national mastheads including the Sydney Morning Herald, and Channel NewsAsia.

You can email Jotham at: This email address is being protected from spambots. You need JavaScript enabled to view it.