Finance barrister and mediator Dr William Wild believes rising legal costs, have come from corporates and individuals not treating litigation as an investment, and instead directing it straight to a lawyer who has no incentive to keep costs down. Accountants are in the driver's seat to buck this this trend, he said.
"One of the consequences of not looking at (litigation) as an investment, whether by the party or by the lawyers, is that you don't take a rigorous approach to what is really an investment decision," said Mr Wild.
"The incentives for lawyers in running litigation are probably not the sort of incentives you want to encourage in someone who's making investment for you, given that the lawyers are the beneficiaries of your investment because you pay your legal fees.
"What tends to happen at the moment, is when people get into disputes, they just hand the whole thing over to the lawyers whereas I think accountants have a role to play in saying, 'you have a dispute, our advice to you is to treat this rationally like an investment decision, we will assist you in advising you how you can set it up as an investment and also helping you invest the alternative investment'."
Mr Wild believes this 'alternative investment' should be to consider mediation and negotiation from the outset rather than leading with a "litigations arms race" where lawyers "run litigation very hard to maximise the chance of the other side giving up and agreeing to settle", racking up costs.
"What tends to happen is that mediation gets treated as something that's really subservient to the litigation whereas to create true competition, you should run the mediation in parallel with litigation and have a separate group running it," said Mr Wild.
"Accountants have an important role to play here because one of their basic skills is putting value on things and if you think of it, litigation is just an intangible asset, it has future cash flows, it has an investment amount, and you can value it using just a discounted cash flow model in the same way as any other intangible and by the same token, a settlement has a value as well.
"I see accountants having two absolutely central roles in this by one, educating clients, in particular, boards and senior management, about a commercial approach to dispute resolution, and not simply abdicating the field to the lawyers, and two, helping clients determine the financial value of each of the alternatives of litigation and negotiation."
The big four
The big four accounting firms have been adding to their legal arms in recent years, which comes as no surprise to Mr Wild, who believes it is a "natural fit" for both professional services to work together.
"We know that the big four are now in the legal business and I think it's an absolutely natural fit for them to say look we can combine that with our skills as a financial side and commercial side to bring a commercial approach to litigation," said Mr Wild.
"Even for accountants who don't have the legal background, I think it's a nice fit in that they can help clients decide whether to litigate and help them understand the value of litigating and on that basis the client can decide to bring in a lawyer to execute the litigation.
"I see the parties working together as a seamless fit."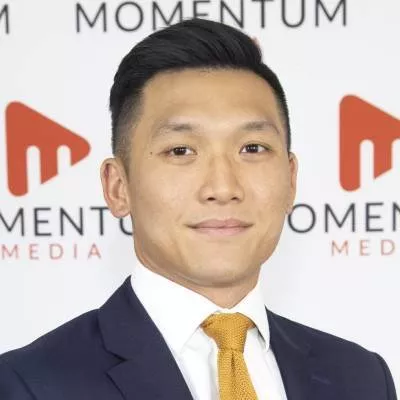 Jotham Lian is the editor of Accountants Daily, the leading source of breaking news, analysis and insight for Australian accounting professionals.

Before joining the team in 2017, Jotham wrote for a range of national mastheads including the Sydney Morning Herald, and Channel NewsAsia.

You can email Jotham at: This email address is being protected from spambots. You need JavaScript enabled to view it.