The UNSW Business School concedes that a typical three-year program is insufficient in preparing undergraduates to be fully 'job ready', with students having to undertake internships and extra-curriculum activities to achieve readiness.
"The accounting firms do demand students to be 'job ready', [but] within a typical three-year program, there is only so much lecturers can fit into formal, structured learning sessions," said UNSW head of school, School of Accounting, Mandy Cheng.
Accountants Daily understands that sentiment is shared by accounting undergraduates across the country, with University of South Australia undergraduate Arlen Dabinett hoping for reforms to university programme structures.
"I think accounting is one of the most ill prepared in this instance, particularly when you compare this to nursing graduates who undertake hours of clinical placements for career readiness as a part of their degrees," said Mr Dabinett, who is also an undergraduate accountant with Pitcher Partners.
"We will never have a system that creates perfect graduates, it is unrealistic to think so, however I think it is something universities can improve in our industry.
"Most French business schools now make it compulsory for students to have to take a year off their degree, during which they complete a year's internship within a company, that is an interesting approach and one I am sure provides for great career readiness for graduates."
Workload woes
For some, accounting degree study hours usually hover around 40 hours a week, with additional internship placements and part-time work adding to the workload.
Accodex Partners chief financial officer Caitie Copley said her time at Flinders University saw her juggling multiple roles, but accepted that it was a necessity to get her foot in the door.
"At one stage I was juggling two jobs, an internship, and university, so yes it was quite difficult but I think it makes the person as well. It teaches you how to time manage," said Ms Copley.
"It is kind of an understanding that if you want to get a good job and you want to excel then yes you need to undertake an internship, get that practical experience.
"It just shows who really wants that job, who really wants to go the extra yard to secure the job they really want… What you learn at university is not going to cover you with what you face in the workplace when you step out of that safety net that is university."
Mr Dabinett sees a silver lining in the juggling act, believing it will better prepare graduates preparing for entry into a professional body.
"It prepares you for the professional environment, provides you practical training as early as possible for your career betterment and it holds you in good stead and preparation for later professional study particularly when majority accounting students go on to complete their CA or CPA while working full-time," said Mr Dabinett.
BDO head of people and culture Peter O'Sullivan believes that while it is an accepted fact that firms demand graduates who are 'job ready', universities can better prepare students for positions.
"It is always a steep learning curve for graduates as they transition from university into the profession and from formal learning to on-the-job learning," said Mr O'Sullivan.
"The challenge for universities in delivering their programs is to find the right balance of technical content and applied skills that will best equip their students for the evolving world of work.
"There is no question that firms have high expectations of their graduates to be 'job ready' but this works both ways as graduates also have high expectations of us to provide them with interesting and challenging work and to invest in and accelerate their development."
For comments or feedback, please contact This email address is being protected from spambots. You need JavaScript enabled to view it.. Alternatively, you can submit your feedback anonymously here.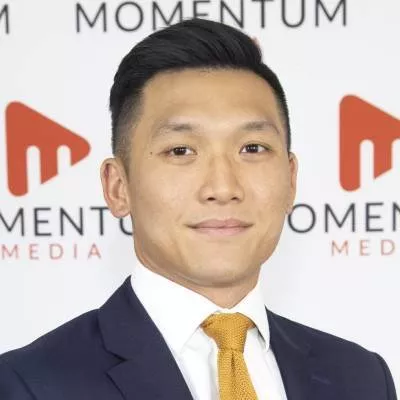 Jotham Lian is the editor of Accountants Daily, the leading source of breaking news, analysis and insight for Australian accounting professionals.

Before joining the team in 2017, Jotham wrote for a range of national mastheads including the Sydney Morning Herald, and Channel NewsAsia.

You can email Jotham at: This email address is being protected from spambots. You need JavaScript enabled to view it.