Dr Dimitria Groutsis, a senior lecturer in Work and Organisational Studies at the University of Sydney believes the accounting industry can expand its market reach by capitalising on the skills of a diverse leadership team as the profession moves to an increasingly client-facing role.
"The growth of client facing positions in accounting opens up opportunities for accessing a new and broader market while also harnessing the cultural competencies of a multicultural workforce," Ms Groutsis said.

"It is in the accounting profession's interest to capitalise on these skills and facilitate the leadership opportunities of culturally diverse women."
A recent report, Cracking the Glass-Cultural Ceiling: Future Proofing Your Business in the 21st Century, jointly produced by the Diversity Council Australia (DCA) and the University of Sydney Business School, reveals that only two out of 100 ASX directors are culturally diverse women.
Yet, companies in the top quartile of racially and ethnically diverse leadership teams are 35 per cent more likely to have financial returns above their national industry median.
Likewise, companies who champion gender diversity are 15 per cent more likely to have greater financial returns above the industry median.
In a bid to uncover the reasons behind the "double jeopardy" of gender and culture restricting culturally diverse women from accessing leadership roles, researchers spoke to over 230 women from culturally diverse backgrounds to understand their experiences.
Two-thirds of respondents said they spoke a language other than English, with only one in five women feeling that their workplace was free of gender or cultural diversity based biases and stereotypes.
Ms Groutsis, co-author of the report, believes companies are short-sighted if they do not see the bottom-line benefits associated with diversity.
"Only 15 per cent of the women we spoke with strongly agreed that their skills and cultural competencies were being fully utilised to reach a diverse customer and client base so clearly there's an 85 per cent of potential there that can be leveraged to gain access to new customer and client markets," said Ms Groutsis.
"Many of the women we spoke with indicated that they identify as chameleons capable of functioning and operating and brokering between and within different economic and cultural markets so again we are seeing skills and qualities that can be offered to organisations to expand their markets."
Ms Groutsis was quick to knock back suggestions that companies were unconsciously denying culturally diverse women from leadership positions rather than being actively biased against them.
"I have really big problems with this notion of unconscious bias because it becomes almost a solution for excusing away bias," she said.
"We may say it is unconscious but it's just reinforcing and reproducing a form of bias… [that] are systemic, historically ingrained blockages in organisations."
Ms Groutsis explained that previous laws and policies were focused on gender and race separately as individual silos, causing a gap for culturally diverse women who would have benefited from a bridge across those two focus points.
"Fast forward into the 1990s when the laws, policies and processes and strategies moved into the workplace, and the siloed effect of how policies are enacted has continued and as a result of that, culturally diverse women don't benefit from the polices, they fall through the cracks as the focus on gender privileges Anglo-Celtic women, and the focus of ethnicity or race or cultural diversity benefits culturally diverse men," said Ms Groutsis.
However, Ms Groutsis believes the report can act as a guide for companies looking to move forward and has hope that diversity targets will improve if the conversation continues.
"We know that there are more women graduating from university, we know that there continues to be a 17 per cent wage gap on average between men and women and it's unacceptable given that they do the same job because we're not looking at apples and oranges but apples and apples," said Ms Groutsis.
"Where I have hope is that we're starting to have a conversation about it and again I think it starts off with raising the confidence of these women."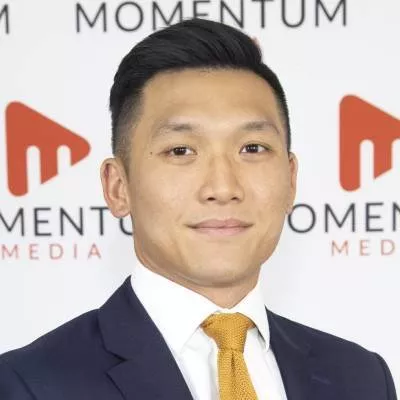 Jotham Lian is the editor of Accountants Daily, the leading source of breaking news, analysis and insight for Australian accounting professionals.

Before joining the team in 2017, Jotham wrote for a range of national mastheads including the Sydney Morning Herald, and Channel NewsAsia.

You can email Jotham at: This email address is being protected from spambots. You need JavaScript enabled to view it.