Where did you start your working life and where are you at now?
My first job was in the profession straight out of school in 1972. I stayed at that firm for 27 years. It went from being Bowie Wilson Miles to PKF and ultimately after I left it became the Sydney office of BDO.
I studied at university at night. While it was hard work it meant that I was very experienced and became a manager in my mid 20s and a partner at 29. I was lucky enough to have two secondments in Vanuatu in 1977 and London in 1980-1982. As the PC revolution took hold in the 1980s I drove the firm's technology strategy and implementation.  
In the mid-1980s a client had a need for a solution to solve their company statutory records problem. That resulted, with one of my staff, teaching myself to write software to solve the problem. We then started selling that software (Corporate Register System). Later we created one of the earliest SMSF admin platforms and a document management system. By the late 1990s we had over 3000 customers and sold the business to Solution 6 (now part of MYOB) in 1999.
In 2001 I created my own consulting business (Smithink) where I assist professional service firms as a mentor/coach/external chairman. Around 2007 I created ATSA (a technology event for accounting practices). We ran this event for 11 years before selling it to National Media in 2017. I am now involved as a founder and Chairman of Crescere Partners which is creating financial planning joint ventures with accounting firms. 
What personal wins and struggles have impacted your career?
When working in London I was given the job to project manage a large IT project. I'd never touched a computer previously (I was 27). The project went very well and resulted in moving my career down the technology path. 
Becoming involved with CA ANZ as a committee member, board member and ultimately President in 2003 was very rewarding and highlights that when you give your time you receive very rewarding non-financial returns. 
I've taken on challenges that failed. I could have been a better managing partner of PKF in the mid-90s. I had only a short stint as CEO of Class Super in 2013/14. These experiences gave me insights that help me as I advise others. Sometimes the pain delivers great benefits.
Were your salary expectations realistic when you started out?
To be frank. I have never been motivated by money. It's the challenge of climbing the next mountain that motivates me. In 1972 I was just happy to have a job. It is hard to believe though that I was surviving on $35 per week!
What advice would you give your graduate self?
I should have commenced work on building my personal network much earlier. While I now have a strong network my career would have benefited from working harder on my network earlier. Having a strong and talented group of people I can call on when a client might need help is invaluable.
I haven't been good at work/life balance - I have always worked hard. The problem is I love what I do so it doesn't feel like work. I'm now at an age where many would be thinking of retirement. While I'm working on reducing my hours I am regularly enticed by a new challenge.
Be yourself - be happy in your own skin. Learn from others but don't try to copy them. You have to find your own way. I made the big mistake early in my career trying to emulate a partner whom I admired - but I was not him. When I reached the realisation that I needed to be myself I was a much better adviser and manager. 
Finally, don't be afraid to take risks. My career ended up where it is because I took on challenges which were quite risky but excited me as a challenge and paid dividends as my career evolved.
If you could change one thing about the accounting profession, what would it be?
I'd love to see firm leaders spend more time working on their business than in it. I'd like to see them build capacity to be free to spend more time engaging with their clients. I'd like to see more willingness to innovate with processes and technology. Every firm needs an innovation budget. I'd like to see more confidence in marketing.
The profession as a whole needs to solve its recruitment problem. Communication of the great opportunities that can come from our industry has been poor with students and their parents. There is no better place to get a grounding to take your career in whatever direction you like. 
Is your job fun?
I love what I do. I find solving business problems mentally stimulating. Creating new businesses is exciting and seeing my clients achieve success is very satisfying.
Does your job look like what you expected it to?
Well, no. When I started technology didn't play a part in our industry but I was always a geek- I was quite involved in shortwave radio in my teenage years. I haven't done tax and accounting compliance work for the past 35 years.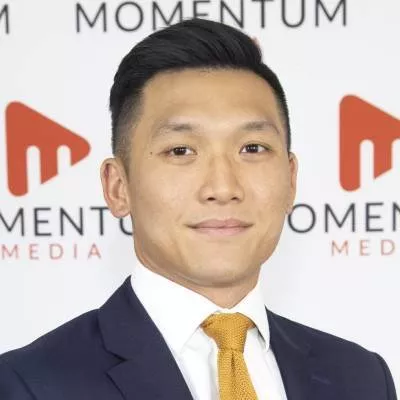 Jotham Lian is the editor of Accountants Daily, the leading source of breaking news, analysis and insight for Australian accounting professionals.

Before joining the team in 2017, Jotham wrote for a range of national mastheads including the Sydney Morning Herald, and Channel NewsAsia.

You can email Jotham at: This email address is being protected from spambots. You need JavaScript enabled to view it.