The Carbon Group on Tuesday announced the completion of a new partnership with Perth-based financial firm, Myriad Financial, just over a month after completing a similar partnership with another Perth-based firm. 
The partnership has seen the full Myriad Financial team, formerly headed by managing director Ray Backhouse, move to Carbon Group's Osborne Park office in Perth.
Mr Backhouse said both teams share a client focus that he looks forward to collaborating on with his new colleagues. 
"Our focus at Myriad Financial has long been on how we can best help our clients, whether they need tax advice, financial planning strategies or a finance broker to help them achieve their goals," Mr Backhouse said. 
"The team at Carbon shares this focus, so we are excited to collaborate while continuing to provide high quality service."
Carbon Group co-founder Jamie Davison welcomed the partnership, which he said is central to the network's growth strategy. 
"The partnership with Myriad Financial is crucial to our growth strategy as we seek to expand our reach and service capabilities in Western Australia," Mr Davison said. 
The deal emerges as the second of the 2021-22 financial year, after the network in July closed a deal with accounting and business services firm Haydon Kinnaird, also based in Perth. 
The network has been on an aggressive growth streak since it launched in 2014, and has committed the last three years to establishing "hubs" in states across the country, after locking in more than 13 mergers and acquisitions in its first four years.
Before partnering with Myriad Financial, the latest marker of that growth strategy emerged in late August, when the network announced that it had established its second South Australian outpost, in North Adelaide. 
The network tasked David Block with leading the new office after he was appointed accounting and tax partner shortly beforehand.
Carbon Group co-founder Nathan Hood said last month that bolstering the network's service offering in South Australia was core to Carbon Group's growth strategy, and the opening of its North Adelaide office was just another step. 
"South Australia presents a number of exciting opportunities for Carbon Group, and by now having two offices, we are able to reach a wider range of business owners in the state," Mr Hood said.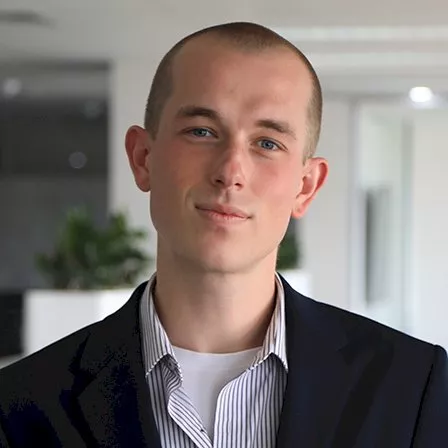 John Buckley is a journalist at Accountants Daily. 
Before joining the team in 2021, John worked at The Sydney Morning Herald. His reporting has featured in a range of outlets including The Washington Post, The Age, and The Saturday Paper.
Email John at This email address is being protected from spambots. You need JavaScript enabled to view it.