Deloitte on Tuesday announced its acquisition of Sydney-based innovation, strategy and new ventures consultancy firm Fusion Labs, which will see the small firm's founding CEOs join the big four firm's consulting partnership.
The deal will see Fusion Labs folded into Monitor Deloitte, the big four firm's strategy practice. The Fusion Labs team, currently working from both Sydney and Melbourne, will formally join Deloitte on 12 July. Terms of the deal are confidential.
Founded in 2013 by partners Patrick Crooks and current CEO, Matthew Adendorff, Fusion Labs was established off the coattails of the digital economy, with a view to deliver corporate strategy with "entrepreneurial execution" and drive growth through new business models.
Deloitte Australia CEO Adam Powick said the deal emerges as a bold and exciting investment for the firm.
"Innovation is on the agenda of every executive and board and is part of Deloitte's DNA," Mr Powick said. "When done well, innovation can create new market opportunities, establish competitive advantage and deliver improved customer and business outcomes.
"Adding to our existing and strong capabilities in this space, this is a bold and exciting investment for our firm and we are very excited to welcome Patrick, Matthew and their team to Deloitte."
Incoming Deloitte partner and founding Fusion Labs partner Patrick Crooks welcomed the acquisition, saying it symbolises Fusion Labs' proven track record in fostering a workable corporate venturing model in markets around the world.
"In 2013, we saw this wave of global disruption coming from afar," Mr Crooks said. "Australian corporates needed to tackle this uncertainty and ride the wave, rather than get swamped by it, and we believed we could lead this change.
"We were not an overnight success, but we had already proven our corporate venturing model in many markets around the world. Our Australian clients loved that our teams have entrepreneurial street cred but also really understand what it takes for corporates to grow through innovation."
Mr Crooks' founding partner, Mr Adendorff, echoed the sentiment, saying the partners have a rare capability to deliver from concept to venture — experience he's pleased Deloitte attributes value to.
"Fusion Labs has deliberately focused on building teams with entrepreneurial backgrounds," Mr Adendorff said. "It's this experience that gives us the rare capability to turn customer opportunities from concept into successful ventures, based on our past experiences in venturing and genuinely high product/technical development capabilities.
"We are excited to be joining a firm in Deloitte that values our past experiences, shares similar cultural values and can offer us true global scale, subject-matter expertise and added scrutiny into new venture models."
Deloitte Australia's managing partner of consulting, Ellen Derrick, said innovation is central to growth, and that Fusion Labs is an excellent fit for the big four firm.
"Our clients continue to experience disruption from multiple forces, including impacts and opportunities driven by the pandemic," Ms Derrick said. "New business models, solutions and ventures can help unlock additional sources of growth, and innovation needs to be central to this.
"The existing consulting market for innovation and related services, particularly building digitally driven innovation capability, is large and continues to grow.
"Bringing together strategy, business design, digital and engineering capabilities, and working with our clients to develop their innovation portfolios including building, commercialising and scaling high-potential ideas, Fusion Labs is an excellent fit for our business."
Touting the deal, Monitor Deloitte partner and Deloitte consulting chief strategy officer Jeremy Drumm said the Fusion Labs team is a market leader in helping businesses build and run end-to-end innovation portfolios, and that their team will complement the services already offered by the firm.
"The Fusion Labs team is a market leader in supporting clients to develop, build and run their end-to-end innovation portfolio," Mr Drumm said. "Their unique and differentiated tools, techniques and expertise are central to building executive confidence and taking action.
"The team is going to complement the existing expertise across our business, with Fusion Labs' specialised skills and network allowing us to better help our clients identify, map out and deliver innovations including digital ventures, ecosystem building, emerging technologies and disruptive models."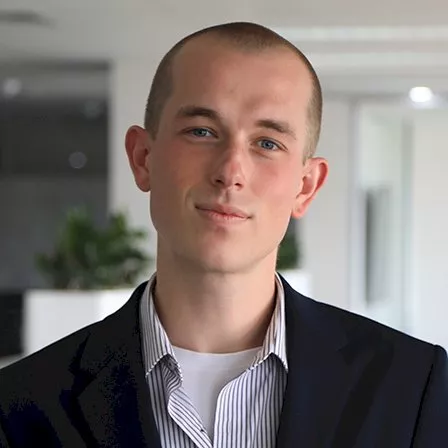 John Buckley is a journalist at Accountants Daily. 
Before joining the team in 2021, John worked at The Sydney Morning Herald. His reporting has featured in a range of outlets including The Washington Post, The Age, and The Saturday Paper.
Email John at This email address is being protected from spambots. You need JavaScript enabled to view it.