The deal, first announced in December last year, will include Sage's HandiSoft accounting software, along with its MicrOpay, WageEasy, EasyPay and UBS Accounting products. 
It will see The Access Group's customer base swell to 71,000 users worldwide, following the group's recent purchases of Attaché, an Australia-based financial management solution, and Unleashed, an inventory management product, in the Asia-Pacific region. 
Access Group CEO Chris Bayne said the deal emerges as the latest in a series of moves to unlock growth in the APAC region, where he hopes the group will be able to continue forward with its regional strategy. 
"This latest acquisition supports our regional strategy and focus on delivering solutions that meet the needs of our growing global customer base," Mr Bayne said. "We welcome Sage Group's APAC customers, partners and employees into The Access Group."
Kerry Agiasotis, formerly managing director and executive vice-president at Sage Asia-Pacific, will assume the role of president of Asia Pacific at The Access Group. Speaking on the merger, Mr Agiasotis said the deal would allow partners to leverage the group's position as a leader in the space. 
"The union of Sage Group's local businesses in Asia and Australia, and The Access Group's established presence in the region," he said, "presents a unique opportunity for customers and partners to leverage a leader in integrated people and financial management software services."
Mr Bayne said Mr Agiasotis' experience across the payroll and software services market will play a significant role in diversifying The Access Group's offering. 
"Kerry's significant leadership experience in the payroll and software services market, combined with our global and local resources to develop the payroll and accounting software solutions, will augment Access' growing portfolio of software solutions," Mr Bayne said.
"We are transforming our customers' ability to give every employee the freedom to do more through fully integrated Software as a Service solutions like Access Workspace. 
"I'm very proud of how Access has shown, not only resilience, but also huge progress and growth during the past incredibly challenging 18 months, and I am thrilled Kerry will be making the transition to Access to lead the region."
As part of the deal, Arlene Wherrett has been appointed vice-president and managing director of The Access Group's APAC operations. Her focus in the new role will centre around Sage's products, as she aims to lead growth of the company's flagship Sage Business Cloud platform.
Ms Wherrett has more than 30 years' experience in consulting on business transformation and has worked extensively across the IT and services industries in the APAC region. Before joining Sage, she held senior roles at Salesforce partner Bluewolf (an IBM company), SAI Global, Marsh and Mercer. 
"I am thrilled to lead our talented team and collaborate with our strong partner ecosystem as we forge ahead capturing new opportunities in Asia Pacific," Ms Wherrett said. 
"SMEs will be a driving force in the recovery of the economy and ensuring they have the right technology to build for the future is an essential foundation for that growth.
"Together with our partners, Sage is trusted by our customers to deliver the best SaaS technology and to support them to achieve their business goals."
The Access Group will also bring its Access Workspace product into the region as part of the deal. It's a platform that integrates payroll, finance, human resources and digital learning into one platform.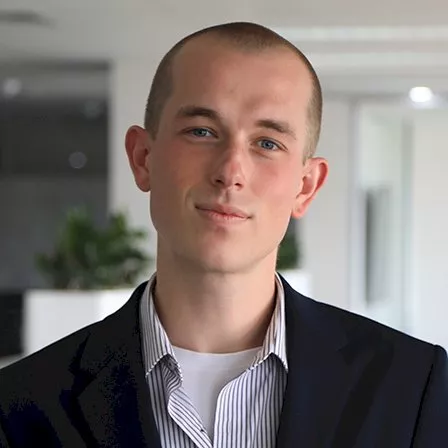 John Buckley is a journalist at Accountants Daily. 
Before joining the team in 2021, John worked at The Sydney Morning Herald. His reporting has featured in a range of outlets including The Washington Post, The Age, and The Saturday Paper.
Email John at This email address is being protected from spambots. You need JavaScript enabled to view it.