The Australian Competition and Consumer Commission (ACCC) on Friday announced that MYOB's acquisition of GreatSoft is clear to go ahead after the competition watchdog launched an investigation into whether the move would reduce competition in the market. 
ACCC commissioner Stephen Ridgeway said that, because South African-based GreatSoft was likely to struggle to build out a client base of smaller firms, MYOB's acquisition of the cloud-based practice management software solution isn't likely to infringe on competition.
"GreatSoft's growth has been limited since it entered the market and we saw little evidence that it would grow to be a significant force in the market in the short to medium term," Mr Ridgeway said. 
"GreatSoft would have to manage market uncertainty arising from this transaction, maintain integrations with third parties, some of whom are competitors, and its prospects did not look good given it has missed the prime selling window for accountants to switch on 1 July."
Through its investigation, the ACCC also found that, even after the acquisition, MYOB and GreatSoft would continue to face competition from other desktop and cloud-based providers of practice management software, including Xero's Practice Manager and Reckon APS. 
"Although Xero Practice Manager has been designed for smaller firms, it continues to attract a number of medium to large firms to its cloud-based product and will impose a strong competitive constraint on a combined MYOB and GreatSoft," Mr Ridgeway said.
In a statement, a spokesperson for MYOB welcomed the ACCC's decision, saying that it looks forward to expanding its portfolio as it moves forward with its acquisition of 100 per cent of GreatSoft. 
"We are pleased with the outcome announced by the ACCC today and look forward to expanding MYOB's portfolio of cloud business management solutions with the addition of GreatSoft Australia's practice management software," they said. 
Moving forward, MYOB said that it looks forward to offering the combined services and integrations that will become available to its customers as a result of the deal, signalling further feature and integration announcements ahead. 
"This decision will enable us to offer new features, easier integration with other software solutions, and greater choice and flexibility for accountants," they said. "We look forward to announcing more details on the integration of GreatSoft with MYOB in the coming months."
The competition watchdog's investigation was spurred by earlier concerns raised in its review of the proposed acquisition in October last year. The ACCC noted the deal would leave just Xero and Reckon to compete for sales of practice management software to medium and large accounting firms. 
The competition regulator said the deal was likely to trigger price hikes, reduced customer service efforts and a lacklustre approach to innovation in the absence of competition. 
Revealing his concerns in February, Mr Ridgeway said that, while there are other practice management solutions available, they're rarely used by medium to large accounting firms, defined by the ACCC as those with more than 25 seats. 
"GreatSoft is a new entrant that has won several medium to large MYOB customers, and we are looking into its potential to grow stronger," Mr Ridgeway said.
"We received feedback that accountants now have a strong preference to move from traditional desktop-based software, like MYOB's, to online 'cloud' software.
Because of its size and integration capacity, it previously contended that GreatSoft had the potential to become a strong competitor, in contrast to desktop-based models — available from MYOB and Reckon — which don't allow for third-party integration. 
Mr Ridgeway at the time said that it appeared difficult for new players to enter the market as a result of the manpower required to build accounting software solutions, and the difficulty that accompanies convincing larger accounting firms to switch to new software. 
"It appears difficult for new competitors to enter this market," Mr Ridgeway said. "Software suppliers have to invest significant time and resources to develop functionality to meet the needs of larger accounting firms, and require a proven track record in order to convince accounting firms to switch software.
"While GreatSoft itself faced some of these challenges, we consider that as it has operated in Australia for the past two years, it may now be well placed to overcome them."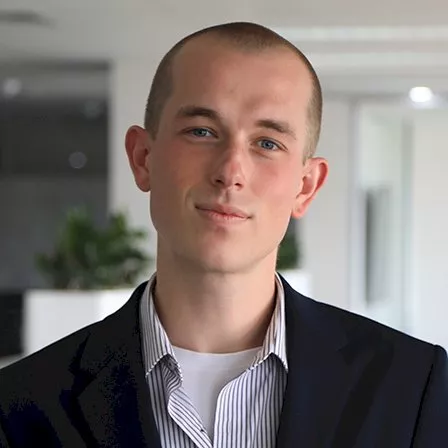 John Buckley is a journalist at Accountants Daily. 
Before joining the team in 2021, John worked at The Sydney Morning Herald. His reporting has featured in a range of outlets including The Washington Post, The Age, and The Saturday Paper.
Email John at This email address is being protected from spambots. You need JavaScript enabled to view it.