Bentleys NSW announced on Wednesday that it has launched a new company, Bentleys Legal NSW, in a move to round out its current service offering, after launching a financial planning arm in 2016. 
"One of the main reasons for the formation of Bentleys Legal was to be able to provide a full range of professional services under one roof," said Nigel Banks, chair of Bentleys NSW. 
"We are committed to providing our clients with leading tax, advisory and accounting services, and we can now supplement these with access to high-quality corporate legal advice."
The firm's legal arm will be helmed by founding principal John Reen, a former partner at law firm Dentons. Mr Banks welcomed Mr Reen to the Bentleys Group, touting his cross-border legal experience and commercial knowledge as assets to the business. 
"John has a wealth of corporate and commercial knowledge and practical experience in mergers and acquisitions, public capital equity raising, and corporate and commercial law," Mr Banks said.
For Mr Reen, the move emerges as an opportunity to offer clients an experience that sees the group's professional services join forces to provide a unique experience. 
"I believe we can offer Bentleys' clients a unique blended experience by providing expert advice on business sales, business acquisitions and due diligence, for example," Mr Reen said.
"Together, using our respective technical expertise, accounting, tax and legal, I believe we will provide clients with a complete and value-added business experience."
The move symbolises an effort to provide a cost-effective, centralised services hub for clients needing both accounting and legal advice business transactions like mergers and acquisitions. 
"With many of our clients requiring both accounting and legal support for mergers and acquisitions activity, corporate transactions and other commercial needs," Mr Banks said, "we can now cover all areas of business advice.
"We can now provide all these services — accounting, tax, legal and wealth — under one roof, and in a co-ordinated manner for the benefit of our clients."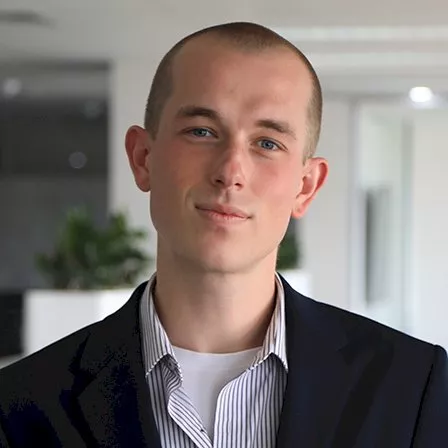 John Buckley is a journalist at Accountants Daily. 
Before joining the team in 2021, John worked at The Sydney Morning Herald. His reporting has featured in a range of outlets including The Washington Post, The Age, and The Saturday Paper.
Email John at This email address is being protected from spambots. You need JavaScript enabled to view it.