Move to the cloud
Cloud accounting software enables your firm to boost productivity by allowing you to access customer information anywhere, at any time and on any device. Most importantly, it means you and your customers have a holistic view of the business' finances, in real time, which facilitates better decision making and streamlines business processes. You'll find moving to the cloud also means your team works smarter and faster.
Adopt value-based billing
Accountants and bookkeepers are trusted professionals with the expertise and knowledge to help customers solve problems and maximise efficiencies. Like many professionals, accounting firms generally charge by the hour, however this pricing method doesn't recognise the value the client receives. Firms can maintain profitability by shifting to a value billing model. This means packaging the service you provide and assigning a price based on the value to the customer rather than the time it takes.
Specialise
Small businesses tell me that tax and compliance are a minefield and two of the key reasons they actively seek an accountant or bookkeeper. While keeping abreast of the latest policy changes in, for example, legislation, privacy and data retention is vital, be sure to also stay on top of emerging issues. For example, many of our retail customers are needing accounting experts in cross border e-transactions.
Leverage digital marketing to grow your practice
Word-of-mouth and traditional advertising are no longer enough to build and maintain a strong business in today's digital world. Increasingly, accountants and bookkeepers are recognising the need to build their firm's presence via digital and social channels, and also harness the power of content marketing.
Succession planning
If you are a larger and more mature firm, you will have employees move on or retire. And, for this reason, it's important to keep succession planning in mind. According to CPA Australia, 42% of members "may have a succession event" for their practice in the next five years. Ensuring that junior accountants are recruited and upskilled not only ensures the longevity of your business, it can also bring diversity and newer ways of doing things to your practice which are key ingredients for innovation. And, don't forget that a key way to keep your business forward thinking is to foster a culture of learning.
After all, adopting new ideas and understanding or harnessing current trends will help as you and your team innovate the way you do things.
I'd love to hear how your firm is positioning itself for the future. Please drop me line.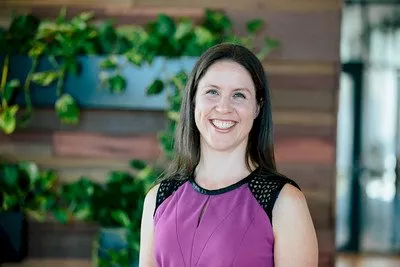 Nicolette Maury is Vice President and Country Manager of Intuit Australia, responsible for leading Intuit's rapidly expanding presence in Australia.
In this role, Ms Maury heads a fast-growing sales, marketing and customer care team to deliver dynamic business management solutions to small businesses and their financial advisors, along with world class customer support.
Prior to this role, Ms Maury spent eight years at eBay in a number of key positions covering new business development and incubation, social innovation and most recently customer experience and strategy.
As a senior associate at the Boston Consulting Group she provided strategic advice and business analysis for major Australian and global corporations.
In 2013, Ms Maury won the AFR Boss Young Executive of the Year Award.
She holds a Bachelor of Science degree in industrial chemistry from the University of New South Wales and is currently studying part time for an MBA through the Australian Graduate School of Management.