That's simple. Digital Disruption - The internet!
Face-to-face trust factors are still important, but trust is being built differently today.
Trust is being built by sharing your firm's reputation, expertise and credibility online.
People search for solutions online and they get drawn to 'free education' online, i.e. blogs (informative articles published on websites). This is the first step towards building trust online.
So, if your firm doesn't have a strong digital strategy in place, how many potential client opportunities are you missing out on? More disturbing … are you even aware of the opportunities you are missing out on?
Accord to Bstars 2015 Research Report over 61 per cent of Accountants DO NOT have a digital strategy in place to help attract new clients. Yet 'digital disruption' is seen as a big strategic threat facing the accounting profession.*
Digital trends shaping brand building & client attraction strategies
Your ideal clients seek relevant experience online!
They want to engage someone who they can trust and the experience to solve the problems they are facing.
So, how are you communicating your firm's expertise and experience in solving client's specific problems? What online channels are you using to promote and market this brand message?
Blogs?, Email marketing? Newsletters? Video marketing? This is why a content marketing strategy is essential today for any professional services firm, and accounting firms are no exception!
From a brand building perspective, you NEED to know and understand your 'ideal' client well.
What is their persona? (Who are they, what problems do they need solving, how are you best placed to help them?)
Technology & time constraints
Your clients, just like you, have time constraints. They are extremely busy and time poor. They seek 'instantaneous' solutions to their problems. It's about instant gratification! Get it done now! Download statements now!
How well are you using technology to communicate with your clients? How are you making it easy for clients to engage with you? Are you using online meeting tools? Skype? Social channels? LinkedIn Inmails?
Where does your brand rank in Google search results? If you're not visible online, your prospects can't find you!
Building trust with Free Online Information
Search online for whatever problems you have and bingo! You can expect to get lots of answers that eventually leads to getting your problem solved.
Your 'ideal' client has changed expectations and demands.
They expect to get educated online for free, first. Then they are willing to trust you with their problems once they've 'tasted' your expertise, knowledge and credibility' via your 'helpful & informative' articles online.
This is how 'referrals' occur online. This is how you can build your brand online to 'attract' new clients.
Websites - Your brand, marketing & communications hub
How engaging and appealing is your website to attract your 'ideal' clients? Is the website communicating your brand messages in your 'ideal' clients language and tone?
Is it showing your understanding of your 'ideal' clients specific needs, and how you are best positioned to solve them?
Potential clients rule out some firms because their websites are not compelling, lack clarity, personality and identity. Confuse them and you will lose them. Even worse, you will never know that it happened.
Is your website more than just a 'brand' website? Websites are your complete branding, marketing, communication and client attraction tool. It should serve to generate leads that'll become new 'ideal' clients.
How effective is your website in promoting your brand to attract website traffic? These visitors are potentially your ideal clients in the waiting. But how do you covert them digitally?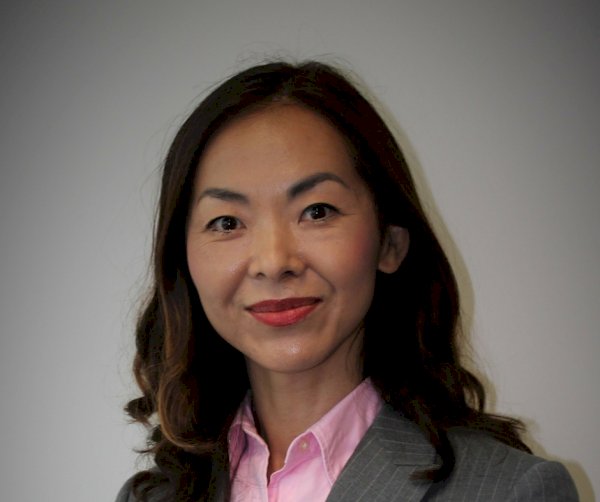 Jenny is the Chief Marketing and Digital Officer for Prime Financial Group. She was appointed to this role recently after successfully implementing a comprehensive marketing and digital strategy framework for Prime in her capacity as a digital marketing consultant for wealth management and financial services organisations,
Jenny has extensive experience with over 15 years working and coaching advice professionals, and has held senior management roles with major financial institutions.
She has been widely recognized as a person with the business acumen to get things done, and exceed expectations but at the same time knows how to make the process of transformation fun and easy.