It is the formation of three critical functions within a practice: transaction processing, compliance, and business advisory. These three accounting workflows are now more closely intertwined than ever before, creating innovative new possibilities for practices and their clients.
Historically, practices have focused closely on the first two functions; transaction processing and compliance. But with the evolution of technology and the advent of cloud computing, practices must reconsider their business model – how they bill, what services they can offer and most importantly, what value they provide. The market now demands a more proactive and advisory approach with clients.
Accountants becoming business advisors is now highly sought after. Previous MYOB SME Snapshot research found that nearly half (48 percent) of small businesses turn to accountants as their first port of call during a business or financial difficulty. Rather than just being called at tax time, business owners look to accountants as a constant source of financial advice throughout the year, helping them grow and remain profitable.
The industry is shifting fast, and with the automation of data entry tasks, there is now a space for accounting professionals to better value their clients.  But does this mean the human will be eventually eliminated from the accounting business?  No. Accountants are critically key to the process. Businesses are all unique and face different challenges.  A connected practice enables better connections with accountants, bookkeepers and businesses which ultimately allows more bespoke, human contact which should improve outcomes for businesses.
The connected practice works to remove the data entry, enabling accountants to work more efficiently than ever before. It empowers accountants to provide real time value to their clients – whether that is business intelligence or advisory. Compliance is the firm's bread and butter, but the concept of connected practice seeks to leverage the time savings that automation brings to transaction processing and compliance.  In particular, it is focused on bringing new income streams to the practice through business advisory services.
This new era for the accounting industry is an exciting and innovative space for accounting professionals to play in. With so many of the time consuming tasks automated through online accounting solutions today, there is an entirely new space for accountants to own and excel.  The connected practice is the future, and the steps you take today, will define your practice tomorrow.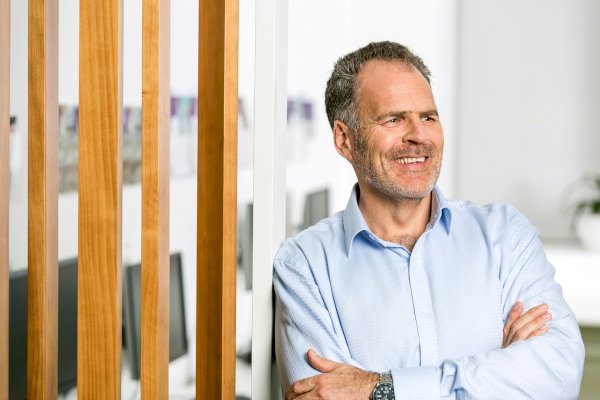 Andrew Birch joined MYOB in 2009 as General Manager, Enterprise Division. He became General Manager, Websites Division in 2010 and more recently was appointed General Manager, Industry Solutions.
Prior to joining MYOB, Andrew held a number of senior management positions within the technology, telecommunications and software sectors, particularly in the leadership and growth of significant technology companies, including Honeywell Pacific and Vodafone Australia, as well as mid size technology businesses within Australia and New Zealand.
Andrew holds a Bachelor of Engineering from the Swinburne Institute of Technology and a Master of Business Administration from RMIT University.