Over the last decade – and with increasing momentum in more recent years – that is changing, with the profession transformed by a range of innovative technology.
With the bookkeeping role of the accounting practice streamlined and largely automated, accountants are more often able to take on an advisory role with their clients. All indicators suggest the future of accounting rests in business advisory. The media's saying it; accounting software manufacturers are saying it; accountants are saying it.
And who better to do so than someone who is not only positioned to understand every financial element of their business but also who has wide-ranging experience of similar businesses in the same market?
So why isn't everyone doing it?
There are a few reasons why accountants haven't built up the confidence to embrace business advisory - the third spoke of the transaction processing and compliance wheel.
'We're a compliance practice'
Actually, the phrase we've heard is, "I'm a compliance accountant. I leave advisory to the other accountants. I just like the compliance side."
It's OK to be a compliance accountant, so long as the rest of the practice has an advisory focus. When the entire practice is focused on compliance and transaction processing, things will probably pan out in two ways:
That practice will need to undercut competitors to get new business
That practice will need to take over other compliance practices
If the practice doesn't do either of those two things, clients may go elsewhere to get the extra value from an advisory-focused practice. After all, why make a grudge payment for compliance when you can spend similar money getting business advice that saves you money?
We're optimistic that automation advances being made today will further erode compliance revenue – not remove it, just erode it – to the point that a compliance practice will need a vast number of clients to realise reasonable profits.
'I don't know where to start'
This is a reasonable fear for anyone in any industry. What do I do? How do I change? Where do I start?
The best advice came from MYOB partner Mark Holton of Smithink. He described his seven steps for becoming an advisory practice. They're logical, doable, and low risk.
The key is to not walk into work one day and simply claim you are an advisory practice from that day forward. Rather, set up a pilot with a practice champion. Prove the business model with a handful of clients. THEN expand.
'I don't know what services to offer my clients'
Ask them. Similar to the pilot, why not select a handful of good quality clients and ask them some questions. Not in an email – make it a face-to-face. That way you can ask follow-up questions, which you will do. Some of the questions you might ask include:
What parts of your business do you feel you need help with?
Would you be interested in finding ways to improve your cash flow easily?
Would you be interested in a review of your business assets and prospective purchases?
Do you want to know more about SMSFs?
Have you thought about succession planning?
How would you feel about regular check-ins regarding your business finances?
 Questions like these will probably make your client's eyes light up. Try it.
'I don't have time'
If you don't start offering business advice, you will have all the time in the world in the future.
So where would you rather be?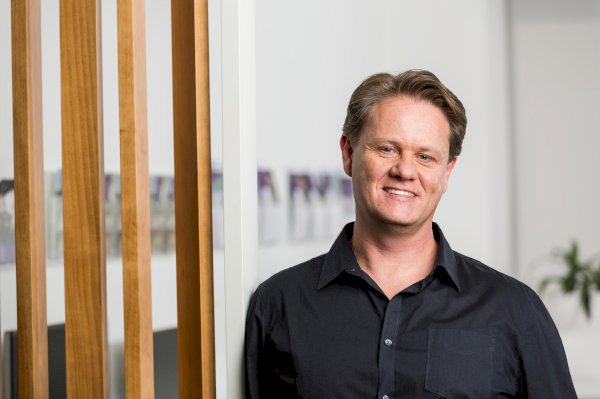 Paul Greenwell is the Platform Strategy Manager for MYOB. Paul brings a wealth of experience from diverse areas such as aerospace, supply chain & workflow management, and small business. He has been with MYOB for 8 years and has applied these skills in leading the development of online solutions spanning SMEs, APIs and Partner solutions. This positions Paul well for his current role of Platform Strategy Manager, driving the evolution of our platform to make MYOB partners lives easier working with SMEs.