Move to the cloud
ABS statistics show the reason many businesses are yet to adopt the cloud is that they have insufficient knowledge of what's on offer. In 2016 I expect that to change as businesses become better educated about the efficiencies and potential of the cloud. Accountants and bookkeepers tell us the cloud has enabled them to save time, grow their practice and strengthen customer relationships by making readily available deeper insights on client data, which in turn drives better decision making.
Mobile takes off  
In 2016 we'll see more accountants embrace mobile to deliver core business services. Intuit research found two thirds of businesses use mobile to save time. What's more, almost half of those surveyed plan to spend more time completing business tasks on their mobile devices in the future.
Work/life flexibility the key
The combination of cloud accounting software and mobile technology means it's no longer necessary for accountants and bookkeepers to do their work from the office. Cloud and mobile means business can be conducted from wherever business owners want. Whether you're at home or the beach doesn't matter; what matters is the flexibility new technologies offer. The added bonus is that 'flexibility' could be a key selling point for potential hires in your recruitment drive.
Apps rule
There are a variety of tools, including apps, that can be used to successfully run a small business. These days we have apps that track timesheets to apps that help accept customer payments; in fact, many business processes can be streamlined in some way. In 2016, savvy business owners will utilise more business apps that integrate with their cloud accounting software to streamline day-to-day business activity.
Embrace value-based billing
As accounting software continues to innovate, disrupt and become smarter, more processes will be automated, reducing the time it takes for tasks to be completed. This provides a tremendous opportunity for accountants and bookkeepers to re-evaluate the way they work and charge customers. Many Aussie accountants and bookkeepers are adopting a value-based billing approach that sees firms charge for the value they bring rather than the time they spend working on a project or task. For practical tips, click here.
I'd also love to hear how your practice is navigating digital disruption.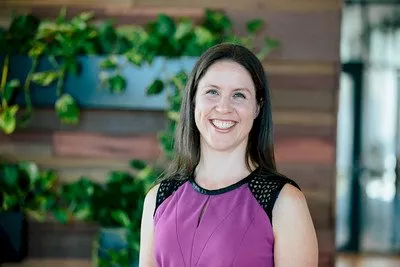 Nicolette Maury is Vice President and Country Manager of Intuit Australia, responsible for leading Intuit's rapidly expanding presence in Australia.
In this role, Ms Maury heads a fast-growing sales, marketing and customer care team to deliver dynamic business management solutions to small businesses and their financial advisors, along with world class customer support.
Prior to this role, Ms Maury spent eight years at eBay in a number of key positions covering new business development and incubation, social innovation and most recently customer experience and strategy.
As a senior associate at the Boston Consulting Group she provided strategic advice and business analysis for major Australian and global corporations.
In 2013, Ms Maury won the AFR Boss Young Executive of the Year Award.
She holds a Bachelor of Science degree in industrial chemistry from the University of New South Wales and is currently studying part time for an MBA through the Australian Graduate School of Management.