In its broadest sense, a business analyst is someone who has the ability to gain an insight into the health of a business from financial and other data. This insight can then be used by the business adviser to develop solutions with feedback from the business owner. 
The recent Firm of the Future report update from CPA Australia made the observation that "accountants need diagnostic skills to interpret financial statements, along with a range of soft skills".
How many of the accountants in your firm have these skills?
Of course, it's unrealistic to expect that staff who have never been exposed to the world of business would have strong insights into the world of their business clients. But it has to start somewhere. There's a lot that we can do as managers and leaders to give our younger staff direction and support in moving to the accountant-analyst role.
We're now starting to see more accounting graduates come out of university with a broad set of motivated abilities, including analytical, IT and marketing interests. They want broad exposure to real client issues and needs from the beginning of their professional career rather than just punching in data and printing out reports. Both are equally important in managing client relationships.
How can we train our accountants to be better analysts?
Leaders and managers of accounting firms firstly need to train themselves in being better analysts and advisers. If we're not able to do this ourselves, what hope do we have in being able to coach our staff to think more deeply about the work they're doing? There's no excuse for not doing this, as technology and outsourcing make compliance more efficient and allow for more timely access to relevant data.
We should provide our accounting staff with training in the lifecycle of our business clients, so that they can get a stronger insight into the situations that are likely to arise as businesses transition from start-up to growth and then from maturity to succession, with all the peaks and troughs in between.
We need to show our staff how to interpret current and historical financial information, including benchmark data, to better predict the future for our business clients. Of course, this means a stronger focus on relevant KPIs, ratios and forecasting tools. However, it's actually a lot simpler than that. A curiosity about the numbers and an inquiring mind are also important factors in developing stronger analytical skills.
A firm culture that encourages active sharing of client relationships and information will achieve a lot more than any formal training in the world of a business analyst. Managers should encourage their staff to find out more about the world of the clients they are doing work for, through independent research, internal discussions and the opportunity to actively engage with clients.
We need to focus on the development of the soft skills of our younger staff, to prepare them for their future role. They must be good communicators. This means that they have the ability to facilitate meetings, ask good questions, listen to the answers and understand what's being said. They should also have critical thinking skills, to be able to understand problems, identify possible solutions and assist the client in implementing those solutions.
Is this realistic? I've seen many young accountants who, with strong coaching and technical support, quickly make the transition from number cruncher to accountant-analyst. While it takes a lot more time to develop advisory skills, they certainly have the capability to engage clients in a discussion about what the numbers really mean.
Progressive leaders of firms are already recognising the value of the analyst role by looking for appropriate motivated abilities in the staff that they employ. For some firms, this has meant looking beyond the traditional accounting graduate for people with broader business qualifications. Even experience working in a family business can provide insights that will often fast-track graduates into an accountant-analyst role.
In the Firm of the Future report, FRMC proposed a new approach to the lifecycle of accountants, where graduates first gain exposure to working with staff and clients in public practice before venturing out into the business world to gain broad-based commercial and business experience… ultimately returning to public practice in a key adviser role.
No matter what direction our graduates and accountants take in seeking the skills they will need for their professional future, it's clear that we need to start now in encouraging our staff to have a strong level of curiosity about their clients and a willingness to ask questions about what the numbers really mean.
What are you doing to encourage curiosity about clients in your accountants?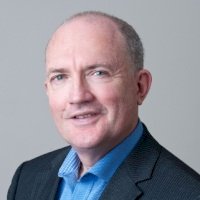 As senior advisor with High Tech Soft Touch, Dale has a specific interest in the helping the staff of accounting firms to really engage with their clients. He assist firms with the integration of compliance, business and financial advisory services. HTST's eLearning platform provides accounting and advisory firms with self-paced learning programs in the areas of business advice, team coaching, workflow management and client communications.