The generalist–specialist debate has been around as long as professional service firms. More recently, it's acquired new meaning as accounting firms focus more on specific branding and positioning in the era of 'digital disruption'.
This is highlighted by a conversation I'm having with the principals and partners of many accounting firms. It concerns the transition from a predominantly compliance-based focus to a more balanced accounting and advisory focus for many progressive firms.
The conversation goes as follows:
"We've been successful in the past by focusing on our core accounting and tax competencies and we recognise that we now need to reconsider how we will generate revenue growth and profit into the future. Our clients all know what we do on the compliance side and, to be honest, it's difficult to get them to change their perception of us as accountants. It's much easier to get new clients to take on additional services, but we're still not sure what those services will look like and we're not sure whether we currently have the people and platform to deliver these services?"
It's easy to see that the decision to generalise or specialise in this situation is not black and white. For many firms, it's likely that there will continue to be 'renaissance' men and women – those who are able to wear different hats at the same or different times. For the majority of employees of accounting firms, the question is more likely to be 'In what area should I specialise for the benefit of our clients?' Already, we're seeing accountants, managers and partners choose to focus on compliance or take on a stronger advisory focus. And effective leaders understand that there is a role for both types of 'specialists' in a health accounting firm.
This approach to the generalist–specialist debate requires a strong level of collaboration within the firm, as the 'client manager' seeks to draw all resources and capabilities around them to deliver the best possible services to clients.
How does the generalist firm truly leverage resources to provide a stronger service to accounting clients?
1. Ensure that the firm's value proposition, as communicated to clients and staff, focuses on outcomes rather than services. Banish your list of services to the attic and bring out a new list full of challenges and opportunities that show your clients that you really understand their needs and can help them achieve their goals.
2. Constantly engage the people you work with in discussions about what your firm can do, and what you have done, to help clients. Don't just focus on technical training. In addition, create opportunities for open discussion and collaboration. One of the most successful collaborative initiatives I've seen is simply a regular internal discussion group that gives your people the opportunity to talk about client issues, needs and solutions in an informal way.
3. Create a strong internal culture that is client-centric and focuses on the discovery of client issues and needs. For this to work properly, anyone in the firm who has client contact should be able to have an engaging conversation with clients, even if it's simply to ask 'how are things going' in a comfortable and positive way.
4. Provide strong thought leadership to your clients and your networks through online marketing activities. Use articles and blogs to let your audience know that you're an expert and you understand what's important to them. And push yourself and your team in doing this. A monthly blog is simply not going to cut through the noise. You need to be publishing more regularly, in a thoughtful and engaging way, to get through to your audience.
5. If you don't have the right mix of skills internally, simply develop strong external networks of like-minded specialists and let your audience know that you have these relationships. Develop your firm's list of 'service partners we trust'. Meet with your service partners regularly, at least monthly, to keep the relationship strong.
Coming back to the generalist–specialist debate, a recent LinkedIn article suggested that the future will be owned by two types of people – generalising specialists and specialising generalists. With this approach, each person starts out as one type, but realises that he or she needs to become the other type as well. Starting out as 'broad' or 'deep,' these people seek opportunities to learn more, either horizontally or vertically and, in doing so, increase their value significantly.
So, I believe that we'll need to both broaden and deepen out skills to own the future. This has important implications for the people we recruit and develop.
Who do you think owns the future? Generalist or specialist?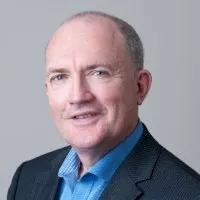 As senior advisor with High Tech Soft Touch, Dale has a specific interest in the helping the staff of accounting firms to really engage with their clients. He assist firms with the integration of compliance, business and financial advisory services. HTST's eLearning platform provides accounting and advisory firms with self-paced learning programs in the areas of business advice, team coaching, workflow management and client communications.