Returning to the office after an enjoyable break can sometimes be a little stressful. You may have managed to tie up all loose ends and finalise all your outstanding client invoices before going on holidays. However if like many of us, you didn't, January can be a window of opportunity to get this task out of the way. Because it can take some time for business to return to its usual pace, these first few quieter weeks can be an ideal time to do some administrative housekeeping.
Below are three tips that can help you start your new year with the peace of mind that a clear ledger can bring.
PLAY THE CLEAN SLATE CARD
It's a new year, the time for fresh starts and new resolutions – even in the office.
Clearing outstanding invoices still lingering from the previous year can be a good activity to help you begin the New Year with a clean administrative slate.
Simply contacting any clients with outstanding invoices the first week back can work wonders, and starting off by checking in and wishing them well after the break can be a great way to Trojan horse in a conversation about a few easy options that will help them to finalise their bill.
This way you can address the issue of their active account, but in a way that promotes positive client relations and a pleasant start to the year.
THE DEVIL IS IN THE DETAILS
Sometimes it can pay to find out the details of why your client hasn't yet settled their account.
As mentioned, a quick call to wish them well after the holidays can also provide a great opportunity to touch on other issues. You might also use this call to check whether there was any particular reason as to why they haven't yet paid their bill – and if there is any way you can help.
It may just be a simple matter of disorganization, or something a bit more serious, such as an inability to pay. In the case of an invoice merely being overlooked, it may be as easy as requesting that they email the accounts department while still on the phone – problem (hopefully) solved.
If the client is in financial hardship, however, chatting through a more manageable repayment schedule may get them back on track towards finalising the account.
PROVIDE INCENTIVES
Tis' the season for giving, so why not give your clients an incentive to pay immediately and frame it as a late Christmas gift?
Providing incentives can be a great way to finalise client accounts and boost client relations. For example, you might give a 5 per cent "post-Christmas discount" to anyone who pays by a certain date, or a shopping voucher so they can buy themselves a gift.
Why limit that just to Christmas? Suggest alternate payment options so that you can present "specials", such as the monthly installments that come with fee funding which allow you to get paid on time, while your client enjoys some breathing space.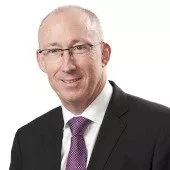 Bruce Coombes knows accountants. After 30+ years' experience in Asian and Australian tax, outsourcing to Malaysia, CA programme exam writing, public practice, board appointments and more, he openly admits he has "been in the profession since first having hair."
Bruce noticed accountants had a big problem: clients often took a long time to pay. Chasing payment was time-consuming and relationship damaging, so Bruce founded a solution. QuickFee is a Professional Fee Funding service that pays the invoices of accounting firms within 3 business days, while allowing their clients to pay in instalments.