Most people know how to negotiate their next salary rise when they are in a job and can prove the value they are adding to an organisation, but they are not so sure about negotiating during the recruitment process.
In our experience, the main reason that people run into trouble at offer stage is usually because they are unhappy with one or more aspects of the offer – usually the salary – but are uncertain how to proceed.
You'll no doubt have a salary target in mind when you start looking for your next job, but don't raise it when you first meet a hiring manager. The issue of salary is usually raised towards the end of your second interview if you are the preferred candidate and this is your ideal time to negotiate.
If salary isn't brought up, a job offer will be made verbally before a formal written offer is made. This verbal offer stage is the next best time to negotiate since you are now firmly positioned as the employer's top choice.
So what should you do? Thank the hiring manager for their offer, affirm your enthusiasm for the role and organisation, and explain that you'd like to discuss the compensation package on offer.
Never verbally agree to an offer and then ask to negotiate the salary, or any other aspect of the role, once you have received the written contract.
Make sure you:
• Keep the lines of communication open;
• Tell your recruiter or the hiring manager that you are very interested in the position, but that you would like to discuss the salary;
• Discuss openly and professionally how much you think you are worth;
• Research current salaries before your interview – look at a current salary guide, such as the Hays Salary Guide, to ensure your expectations are realistic;
• Speak to your recruiter and listen to their advice – we are experts in recruiting and can advise you on current market trends;
• Use your research to support your salary position;
• Don't make your salary pitch too early – wait until you know you are the preferred candidate;
• Your recruiter can also negotiate on your behalf without the risk of jeopardising your offer.
Finally, don't expect an immediate response. The hiring manager will need to gain approval from their manager for any revision to an offer. But once they respond, you should accept in a timely and professional manner.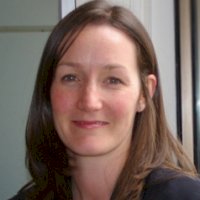 Susan Drew is Senior Regional Director of Hays Accountancy & Finance, a specialism of recruiting experts Hays. Over 21 years of experience in the industry has helped Susan develop a broad range of recruitment and management skills and she has been involved in managing and developing some of Hays' largest clients