Commercial Analysts, Financial Accountants and Management Accountants are topping the list of skills in demand across the country in commerce. With vacancy activity in both the temporary and permanent market, and from the senior finance to transactional support levels, the number of available candidates is decreasing. This is leading to skill shortages – which in some cases are becoming acute.
Interestingly, there has been a marked increase in permanent jobs over temporary roles, and there are more opportunities for candidates to convert their temporary contracts to permanent positions. These opportunities are being created in companies that are taking advantage of new financial year budgets, or experiencing a substantial increase in their workloads. There has also been an increase in roles that require well rounded experience rather than one particular skill set.
In addition, we have seen an increase in the number of part-time roles and employers being willing to offer flexible hours for both temporary and permanent staff as workloads increase. There have also been a lot of maternity leave contracts of between six and 12 months. However, all employers are being very clear in their requirement that candidates must have systems experience. Cultural fit is important too.
In terms of skills in demand, Commercial Analysts are sought as companies continue to look closely at cost reduction, process improvement and increasing efficiencies.
Financial Accountants with a compliance focus and who are moving from a chartered environment into commerce are also sought for mid-level roles. We are also starting to see demand for Senior Financial Accountants as a result of natural turnover. When recruiting at this level, employers look for high calibre and polished candidates with Big 4 or second tier exposure as well as several years of experience in commerce.
Management Accountants with a cost focus are also valued in response to ongoing cost pressure. Businesses are focusing on growth versus budget as they try to evolve as quickly and efficiently as possible. This is driving demand for candidates who can help automate processes and improve transparency. All round candidates with management and financial accounting experience are also in demand as more roles are being consolidated into one.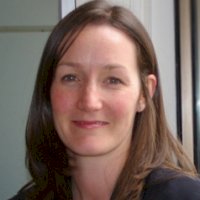 Susan Drew is Senior Regional Director of Hays Accountancy & Finance, a specialism of recruiting experts Hays. Over 21 years of experience in the industry has helped Susan develop a broad range of recruitment and management skills and she has been involved in managing and developing some of Hays' largest clients