This year has been a running start for me, coming back from the Christmas break and pretty much launching straight into travelling Australia, running the Reckon APS briefings.
Having frank and valuable conversations with clients at these roadshow events always gives me new insights into what is on accountants' minds. A central theme this year has been how the digital revolution is really driving change for accountants, particularly in compliance and the emergence of SBR.
2015 is proving to be a turning point in the industry on the back these major changes. The digital era is truly changing accounting life as we know it. Many may perceive this as daunting, but these changes really are just opportunities to embrace positive change and adapt your practice to the environment (which is changing with or without us!).
Results from the 2014 SAP Australia micro-survey showed that 95 percent of Australian businesses see cloud technology having a major impact on their business – a pretty compelling revelation that change, within your accounting practice, is inevitable.
So what do I believe are the keys to success for accounting practices this year, as the digital revolution starts to take hold?
1. Business diversification. Change is a natural part of being in business and experiencing change doesn't have to be painful. Technology advances, legislative change and compliance shifts are opening up a myriad of other opportunities for accountants and accounting practices. You'll have more time to focus on growing your client base, and be able to provide better cost-effectiveness to your existing clients for a start. A central theme in general is that customer and client expectations are changing as the environment does, so reinvigorating the way you do things is likely to keep you ahead of the game and on the right path to success. If you think about it, diversification and adaptability are core principles of long-term sustainability and success. Preparing for and embracing technology is the hero, not the enemy, for accountants in 2015.
2. Cloud accounting software. You may be hesitant, you may not be sure where to start, but what you can't do is ignore it. Quality cloud accounting software will be your saving grace – that's a promise. What I know first-hand is that utilising truly scalable software solutions that solve issues and create efficiencies in practices are going to take your business to another level. Not to mention protecting your sanity when it comes to the digital changes ahead. Better visibility, real-time data and direct integration with banks are all features that are going to help you, both as an accountant and as a business owner.
And then there's big data. Something most of us have heard about and something that is further opening the 'advisory door' for accountants. The ability to integrate with multiple systems, collect information across these sources and having the ability to multi-purpose the data you gather means you'll be well positioned to offer your clients valuable advice – advice they'll want to pay for.
On the back of changes driven by the digital era, 2015 is the year accountants should be hungry for technology solutions that look beyond the standard and towards more tailored, flexible and robust platforms. That's where technology providers need to step up to the plate. And this is where products like Reckon APS Private Cloud, Sync Direct, Virtual Cabinet and Portal, and Reckon One are making it easier for accountants to not only embrace change, but to prosper in its wake.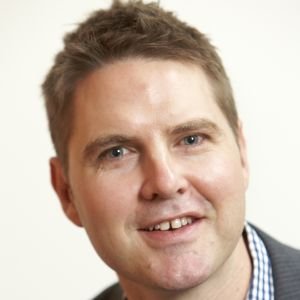 As managing director for Australia and New Zealand at Reckon, Sam Allert plays an integral role in helping firms successfully implement IT strategies to improve business processes and efficiencies. Sam drives a relationship focussed team that works together with clients to achieve great results. With many years' experience in this industry, Sam motivates his team, his clients and others around him to embrace technology and challenge change.