However, most still prefer to sit comfortably and submit their job applications on their desktop computer as they have larger screens and keyboards than mobile devices. How about you?
In our recent online poll, Hays asked 1,125 people whether they do most of their job searching on their desktop or on their mobile device. Seventy-three per cent of respondents said they do their job searching mostly by desktop but sometimes by mobile, while 25 per cent said they search mainly by mobile and sometimes by desktop. Only two per cent search for jobs on their mobile device.
When candidates find a job of interest on their smartphones, they will often wait until later to apply via a desktop computer because most people do not have a copy of their resume stored on their smartphone. Furthermore, many job seekers are put off from applying if a company's career site or job listings are not mobile optimised.
However, once job seekers believe it is no longer difficult to apply for jobs on a mobile device, searching and applying for jobs on a smartphone is likely to become commonplace. But how can job seekers currently use their mobile to apply for jobs?
When you update your resume on your desktop, don't forget to update it on any of the online cloud storage solutions or online job sites you're using. From job sites it's easy to access a number of different versions of your resume and apply for jobs from an app or a mobile website.
At Hays, we have a dedicated mobile-friendly website, allowing job seekers to search for the most up-to-date job opportunities while on the move. Users can search for roles by location, keyword, salary and job type, and are able to view job specifications and then apply online quickly and efficiently, all using their mobile phone.
Next time you find a job of interest on your smartphone make sure your resume is one of the first to be received by a hiring manager so that you can make it onto the shortlist for an interview.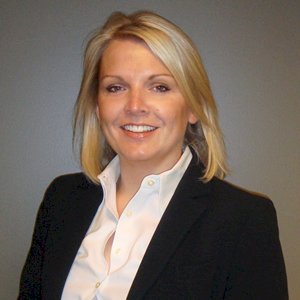 Lynne Roeder is Regional Director of Hays Accountancy & Finance, a specialism of recruiting experts Hays. She has over 16 years of experience within recruitment and is very passionate about the industry, which is why she is heavily involved in the training and development of recruiters at Hays.