There are those who see the opportunities with licensing changes for SMSFs but aren't sure how to make it work in their business and those who want to hold off and delay their decision during the transition period thinking that they have plenty of time to act. And then there are the early adopters whose business models are already evolving to take advantage of the legislative change.
The accounting world is transforming. Like many other industries, technology is driving incredible change through the traditional business model. Cloud-based accounting software is creating groundbreaking efficiencies in providing services to clients.
In the SMSF sector we are experiencing the same technology changes with administration and other support services that can make a practice far more efficient. This efficiency frees up capacity to offer new advice services to clients. However, it seems as though some accountants we meet aren't tapping into the advantage of providing a licensed strategic SMSF financial advice service to their clients. But this is exactly what their clients expect and want from them.
The latest 2014 Investment Trends Survey identified that many SMSF clients would pay $2,500 for advice and SMSF investors said they would consider using an accountant for financial and investment advice if they offered it.
Accountants have the opportunity to provide a well-structured licensed strategic advice service to their clients focusing on many strategies that go beyond the initial SMSF set-up. These services could include: contributions advice, investment strategy, transition to retirement, pension planning, limited recourse borrowing, estate planning, insurance and an ongoing SMSF review service.
We have helped many accountants in our network bring this service to life. A licensed environment enables an accountant to do more, say more, document more, and charge more appropriately for the service they provide to their clients.
If we consider that SMSF clients are willing to pay $2,500 for strategic advice, if an accountant could provide this to one client per week over 50 weeks, they could generate about $125,000 extra in licensed advice fee revenue in a year.
Accountants need to look beyond the costs of licensing and focus on how they can evolve their business to take advantage of the opportunities that licensing coupled with providing strategic advice services could bring to their practice.
Licensed businesses will establish themselves as market leaders. Clients will compare practices and ask why one practice can offer services that another can't. In a competitive industry, being seen by potential clients as 'first' or more qualified than your peers is an immeasurable advantage.
The marketing advantages will not only assist practices in attracting new clients, but will ultimately increase the value of the practice. Implementing an effective, strategic advice-based price structure could help to generate year-on-year revenue and build valuable equity in the practice.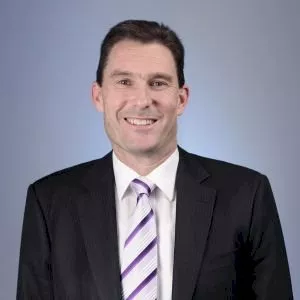 Stuart is the Head of AMP's SMSF Advice and has worked in the financial services industry for the past 25 years.
Before joining SMSF Advice, he had extensive experience in successfully leading and managing financial services licensee groups at CEO and Executive Director levels.
Stuart has helped many financial advisers and accountants through effective business planning and coaching to achieve their goals.
Stuart holds a Diploma of Financial Planning and CFP and in his spare time enjoys travel, sailing, football and spending time with his family and friends.