Import finance can be used by businesses that import goods, from almost any country, to sell to other businesses.
In a nutshell – up to 100 percent funding and risk protection for their imports is available, as well as the opportunity to fund the growth of the business.
Import financiers provide a range of smart funding solutions to solve cash flow problems, from the time orders are provided to overseas suppliers, through the manufacturing and shipping process, right up until the time payment is received from customers.
Some providers fund up to 100 percent of the cost of goods, provide risk protection against foreign exchange losses and will actually take the time to understand your client's business.
Import finance solutions can be sourced without the requirement for security of real estate and a range of payment options including letters of credit, documentary collection and telegraphic transfer are available.
Scottish Pacific's Import Finance is tailored to meet the specific needs of the business. Solutions are structured to provide total funding solutions that can encompass periods exceeding 180 days.
How import finance works
Import finance combines with debtor finance to provide a complete supply chain funding solution. Once facilities are approved the process is straightforward:
1. Client receives an order from their customer
2. Transaction is processed by the financier (letter of credit and currency protection initiated if applicable)
3. Goods produced and shipped
4. Supplier paid (via the letter of credit where applicable), and import bill created
5. Goods landed, cleared and delivered to customer
6. Import bill repaid from debtor finance proceeds
7. Customer pays and debtor finance cleared
Import finance is specifically designed for importers of finished goods. However if the business is importing raw materials or components there are other options that can be tailored to meet the client's requirements.
Here's an example of a recent Scottish Pacific client, an importer of ladies' fashion accessories selling to boutiques across Australia and New Zealand. 
The client sources products from China, Italy and Spain. Orders are received from customers prior to arranging seasonal deliveries.
It can take up to four months from the time the client places the order with the supplier until the goods land in Australia. With customers paying on terms once goods are delivered, it can take a further 60 days to be paid. This means the client has a 180-day cycle between ordering the goods and receiving payment.
By combining import finance with debtor finance, this importer sourced a funding package for 100 percent of the cost of the goods, combined with foreign exchange protection.
The client is growing quickly with the confidence of knowing that the import finance facility will support increased purchasing from overseas suppliers to support the growing sales base.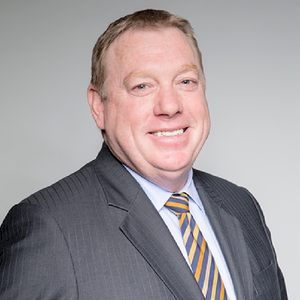 A qualified accountant and Fellow of the Institute of Public Accountants, Craig is Head of Trade Finance at Scottish Pacific, the largest independent working capital provider in Australia. He is one of the most experienced specialist working capital lenders in Australia, with extensive experience in Asia, and has headed businesses for a number of major banks as well as founding a specialist trade finance business that was subsequently acquired by a bank.