In talking to over 500 accountants across Australia, we found over half were not charging appropriately for the strategic advice they give clients, instead pricing this more complex advice at the same level as general tax advice.
We have spoken with accountants from a number of two- and three-partner practices that have experienced losses of up to $200,000 in initial advice revenue and an additional $50,000 in ongoing advice revenue each year by not placing an appropriate charge on their strategic advice.
Our research also indicated that many practices were charging for strategic advice but pricing it into a client's tax advice.
Both of these scenarios have the same result: practice revenue loses year on year.
The requirement to attain an AFSL is a timely catalyst to address the price structuring issue.
Accounting partners have to choose which licensing option will best suit their business - being self-licensed, operating under a limited licence or becoming an authorised representative of another AFSL holder.
As part of making this choice, partners have the freedom to build a new high-yield, strategic advice-focused price structure into their business model.
With this choice and freedom comes the opportunity for accountants to really consider where they want their business to be in the next few years, rather than just going through the motions of becoming licensed.
It is pointless to undertake the legal and compliance burden of attaining and maintaining a licence that allows for financial advice to be given if this advice is either not charged for at all or is charged incorrectly.
Practices that choose to become licensed now and begin charging for the full scope of financial advice may earn in excess of $200,000 more in their first year than their non-licensed competitors.
Licensed businesses will also establish themselves as market leaders. Clients will compare practices and ask why one practice can offer services that another can't. In a competitive industry, being seen by potential clients as 'first' or more qualified than your peers is an immeasurable advantage.
The marketing advantages will not only assist practices in attracting new clients, but will ultimately increase the value of the practice to prospective buyers.
Moving to an advice-based business can result in a 300 per cent growth in sale value of a typical three- to four-partner accounting practice.
Most accountants will be aware of the industry acceptance that a tax/compliance-based business typically sells for just $0.75 ongoing revenue, but an advice based business will usually sell for $3.00, which is a 400 per cent growth in value at sale. These are strong figures to consider when reviewing licensing choices.
A price structure plan can be a retirement plan for partners. The more profitable a practice is, the more equity partners build, the more they are able to sell that equity for at retirement.
Implementing an effective, strategic advice-based price structure helps to generate year-on-year revenue and build valuable equity in the practice.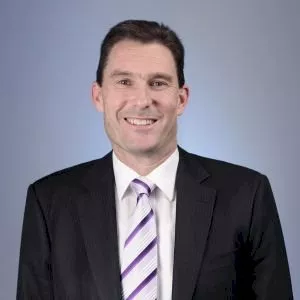 Stuart is the Head of AMP's SMSF Advice and has worked in the financial services industry for the past 25 years.
Before joining SMSF Advice, he had extensive experience in successfully leading and managing financial services licensee groups at CEO and Executive Director levels.
Stuart has helped many financial advisers and accountants through effective business planning and coaching to achieve their goals.
Stuart holds a Diploma of Financial Planning and CFP and in his spare time enjoys travel, sailing, football and spending time with his family and friends.