If you're feeling like a shell of your former self at present, it's no wonder why. As we drag ourselves to the finish line of yet another immensely challenging year, the weight of 12 months of anxiety, stress, loneliness and uncertainty have left us fatigued and burnt out.
While many of us are likely counting down the days until we can leave this year behind us and start afresh, reality isn't quite as straightforward as this. The dawn of a new year won't magically erase the emotional, physical and mental exhaustion we've collectively accumulated, nor will it immediately instill in us a renewed sense of purpose or positivity.
What is required is a dedicated period of rest, recovery and rejuvenation. In order to enter into the new year feeling resilient and optimistic, we must first take the time to acknowledge and process the year that has been, as well as the events and emotions brought with it. In addition to anxiety, stress and uncertainty, many of us will be grieving all that the pandemic has taken from us – whether it was our loved ones, our jobs, our milestones, our travel plans or our long sought-after opportunities. Allowing ourselves the time and space to acknowledge and process this grief will therefore be vital in rebuilding resilience and enabling our mental and emotional recovery.
It's also important to recognise that resilience is more than a pandemic buzzword. Defined as the ability to bounce back from adversity and grow through challenging times, resilience is a learned competence that can be purposefully built and skillfully maintained. It enables us to bend without breaking, to thrive rather than just survive. Importantly, resilience comes from rest and recovery, so making the time to start caring for your body and mind should be top priority for the remainder of the year.  
Allow yourself to slow down
As we emerge from lockdown and enter into the festive season, many of us will be attempting to squeeze months' worth of missed events into the final weeks of the year – in addition to gift shopping, seasonal festivities and school holidays. While reconnecting with family and friends is vital, be careful not to burn the candle at both ends.
Allow yourself the time to breathe out, slow down and catch your breath after the year that's been. Avoid filling your calendar with too many activities or social events, particularly if you're feeling burnt out or overwhelmed. Instead, take time to rest your body and mind, and ease into social activity when you feel mentally and physically ready.
Most importantly, try to switch off from work, too. Put your laptop away and resist checking emails on your phone until you're back on deck in the new year. Taking time away from work will allow you to come back with a refreshed energy that will reinvigorate your drive for 2022.
Get back to basics
Months of lockdown and isolation has taken its toll on our bodies and minds, leaving many of us feeling sluggish, fatigued and unmotivated. For this reason, focusing on our overall wellbeing will be vital over the next few weeks.
Get back to basics by assessing your diet, exercise and sleep. These elements form the foundation of wellbeing, and if neglected or out of whack, can contribute to symptoms of stress, fatigue and burnout. Take the time to nourish your body (allowing yourself to indulge a little over the festive season, of course), ease back into the exercise you enjoy and make good quality sleep a priority.
You may also try integrating a daily relaxation practice. This might involve going for an evening walk, reading a book, or taking 10 minutes to listen to a guided meditation. Springfox's Global Resilience Report found that daily relaxation practices improve sleep by 25 per cent, so by making time for mindful relaxation, you'll lay the foundations for a better night's sleep, too. 
Practice realistic optimism for the year ahead
Realistic optimism can be understood simply as the ability to be both realistic and optimistic at once. Realistic optimists recognise challenges or setbacks while remaining optimistic about their ability to conquer them.
The pandemic is far from over, which means the new year is likely to bring new obstacles. Practice realistic optimism by being mindful of your thoughts and thought processes. It's not unusual to find yourself prone to negative thinking after the year we've had, but over time, negative thoughts can erode your resilience and sense of wellbeing. Instead, practice the "Catch, Check and Change" approach: catch the negative thought and check whether it's factual or reasonable – if not, change it to something more realistic and optimistic.
When it comes to optimism, Springfox's COVID-19 survey revealed that one of the strongest drivers of positivity and optimism for respondents was having a connection with others. Surrounding yourself with positive, encouraging, and like-minded people is crucial to mental and emotional wellbeing, so be mindful to spend time with those who fill your cup rather than empty it.
Come back to your purpose
While most of us are desperate to hit fast-forward on the remainder of 2021 and finally put the chaos of this year behind us, it can be helpful to use this time as an opportunity to find perspective on our individual place in the world and the direction in which we're heading.
Coming back to our individual purpose after a tumultuous year can help us regain a sense of calm and control. When we're grounded in our purpose, we're better equipped to weather challenges and bounce back from setbacks. If you struggle to articulate your purpose, or just don't know where to begin, the Japanese concept of Ikigai could help.
Often described as the Japanese secret to health and happiness, the concept of Ikigai will have you asking yourself the following questions: What do I love? What am I good at? What does the world need? What can I be paid for? Ikigai believes that combining the answers to these questions enables us to uncover our life purpose, leading to a more fulfilling life as a whole. 
Building resilience requires conscious work, and in the aftermath of a crisis, the most important work you can do is actually not work at all – it's rest and recovery. After the mentally and emotionally draining year we've all had, making time to properly rest and recuperate is paramount. Take the time to reflect on the year just gone. Recognise the behaviours, practices and attitudes that served you well, as well as those that didn't, and consider how you can bring only what is helpful into the new year.
Stuart Taylor is the CEO and founder of Springfox.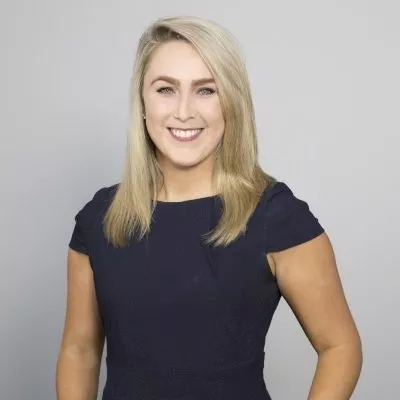 Emma Ryan is the deputy head of content at Momentum Media and editor of the company's legal publication, Lawyers Weekly.
Emma has worked for Momentum Media since 2015 and has been responsible for breaking some of the biggest stories in corporate Australia. In addition, she has produced exclusive multimedia and event content related to the company's respective brands and audiences.
A journalist by training, Emma has spent her career connecting with key industry stakeholders across a variety of platforms, including online, podcast and radio. She graduated from Charles Sturt University with a Bachelor of Communications (Journalism).