In this two-part series I will look at the accounting skills in demand across various sectors of the profession, starting with commerce and professional practice.
Commerce
This financial year, 20 per cent of employers' plan to increase permanent accountancy and finance staff levels. Start-up businesses and the replacement of departing staff will add to vacancy activity – for those with the skills in demand.
Above all, and regardless of the technical skills required, employers want to see jobseekers who can add additional value. For example, senior finance professionals who can make process improvements, efficiency gains or commercial insights or assistant accountants and bookkeepers who can consult with an SME's business owners.
Commercial skills and operational gumption are valued too since employers want people who can use transferable skills across all business units. They're also looking for people who can push back and challenge the status quo in order to save costs.
In addition, strong IT and data management skills are valued.
Another trend for the financial year ahead will be the implementation of new add-on systems to automate finance processes and improve efficiency. In some cases this will lead to redundancies, however there's also a real focus from employers on upskilling top employees in order to redeploy them into different areas of finance.
In terms of the technical skills sought, we're already seeing huge demand for analysts with data analysis skills. As many traditional finance roles evolve and blur the boundaries between finance and IT, the need for data analysis and data-led decision making is driving demand for finance professionals with these skills. With automation becoming an increasing priority, analysts that sit between finance and IT are only going to see demand for their skills increase in the year ahead.
The commercial sector will also require business partners who can consult with leadership teams to improve processes, drive profits, achieve company objectives, innovate and steer the organisation towards growth opportunities.
BI reporting skills will be increasingly sought to utilise big data and translate it for non-financial managers, while management and financial accountants with strong technical skills will still be needed.
Qualified and proven Mandarin-speaking accountancy and finance professionals will see demand for their skills, particularly in the manufacturing, construction and finance technology industries.
Turning to accountancy support, strong demand will remain in payroll, bookkeeping and credit control. Accurate, fast and high-volume end-to-end accounts payable experts will be needed too, particularly as some organisations that offshore now repatriate this function.
The trend to widen the remit of all-round roles will continue, leading to demand for assistant accountants who can provide further core team support.
Professional practice
It will come as no surprise that demand for experienced jobseekers will remain as high as ever across all levels within professional practice, from those with one to two years' experience through to intermediate-level staff and managers within business services, tax and audit.
In fact, talent shortages are more severe than ever and there is no sign of this abating as accountants continue to move into commerce. The changing nature of the role is another factor, with firms increasingly looking for advisers with strong verbal and written communication and presentation skills as well as exceptional technical skills in order to engage with clients. Such hybrid skill sets will remain in demand as compliance continues to be automated, leaving advice the area where value increasingly lies.
This financial year we expect to see more firms establishing robust succession plans, leading to rising demand for business services seniors with experience managing a client portfolio and taking a file from start to finish. As a result of demand and supply, firms will continue to offer competitive salaries to help attract proven candidates.
Firms will also need business services intermediates who have completed or will soon complete their CA or CPA and business services managers with knowledge of tax legislation and changes to compliance requirements. To be successful, jobseekers will need to be able to generate a positive tax efficient outcome for clients.
Business services supervisors will be another area of need in order to review as well as complete work.
Audit seniors and managers with relevant local experience will be needed too, as will professional practice accountants with proven business development skills, including the ability to build relationships and network.
Another hiring trend to watch out for will be the increasing number of temporary roles – even in professional practice, which has traditionally been a permanent hiring market but is changing in response to ongoing skill shortages.
For their part, jobseekers are very career focused and this will continue. Therefore roles that offer better progression opportunities will be viewed favourably. We also expect job seekers to continue to attempt to gain a salary increase by moving firms, although employers will rarely pay a premium.
Work/life balance and training and development opportunities will be high on the agenda for job seekers. A firm's software and cloudless capabilities are increasingly important in professional practice, as is the ability to work with a strong mentor and gain cross-functional experience in commerce.
In part two, coming soon, I will look at skills in demand this financial year in the public sector.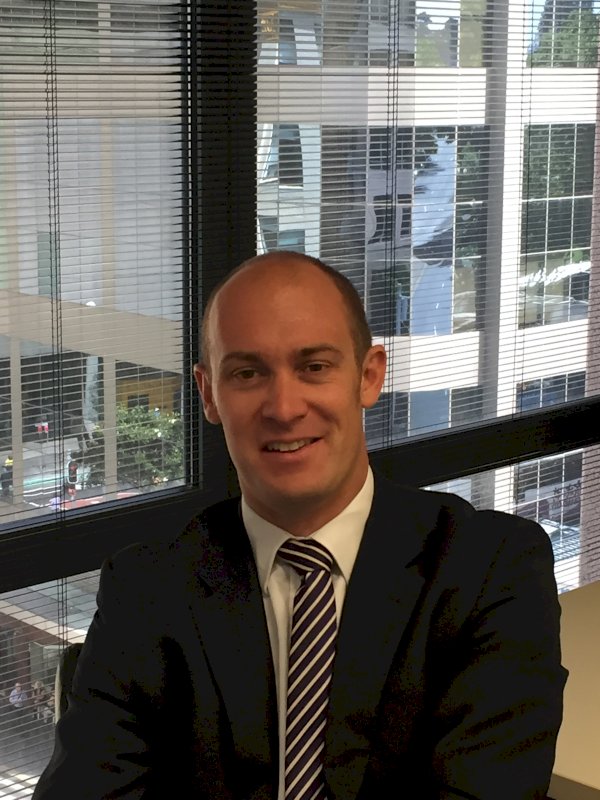 David Cawley is Regional Director of Hays Accountancy & Finance nationally and also has full operational responsibility for regional offices in NSW, including Burwood, Hurstville, Liverpool, Parramatta and Wollongong. He has overall responsibility for over 35 staff based in these locations.
David began his career with Hays Education, based in the UK over 12 years ago. Here he was instrumental in establishing a number of new business areas and managed a number of outsourced public sector contracts. David has worked extensively across both the private and public sector within both the UK and Australia and has extensive experience within the temp and perm market.
David took the opportunity to relocate to Australia with Hays in August 2010. David has a BSc degree within Architecture and Town and Country Planning.