Approach an interview for a temporary assignment or contract as you would for a permanent job and you're doomed to fail. That's because you must emphasise your adaptability, flexibility and, above all, skills match when interviewing for a non-ongoing role.
Interviews are no longer the sole domain of the permanent recruitment process. Many of today's employers want to interview a temporary or contract worker before signing a contract.
But these interviews differ from those conducted for a permanent job. While they're usually not as long, they are heavily focused on your technical skills. There's no room for growth and development in a temporary assignment, so you must prove you'll successfully and immediately fill the organisation's or firm's skill gap.
To help you succeed, typical interview questions for a temporary assignment or contract include:
Why are you interested in this assignment?
Before the interview ask for a copy of the job description or, if one isn't available, ask your recruiter what specifically is required and what you'll be doing in the role. You'll then be able to answer this question by demonstrating how the assignment aligns with your expertise and long-term career goals.
For example, a commercial analyst could say: "The first thing that caught my eye about this position was the company name; it's a globally recognised name and I know this would bring a lot of opportunity for future career progression. In terms of the position itself, the chance to combine the analytical skills I gained in my previous role with the opportunity to business partner with leaders in different parts of business is of huge interest to me."
Tell me of a time you've had to quickly adjust to a new environment
Temps and contractors must be able to adapt quickly to a new office and its processes. Spend a little time researching the organisation before the interview; tell the interviewer what you have learned about its culture from your research, and how this knowledge will help you hit the ground running.
You could also explain your strategy for quickly getting up to speed in each new workplace. For example: "I've never been one to shy away from new situations or unexpected issues. I have always thought that no two assignments or tasks are ever the same, so I find it's best to anticipate unforeseen problems. Having worked in fast-paced positions before, I'm confident in my ability to identify and solve problems under pressure. In one of my previous roles, the organisation was in the middle of implementing a new accounting system. Although I hadn't used this system before, I used my downtime to take the initiative and explore the system. I spoke to my manager about any problems I came across and became quite competent in the new system. I even ended up training some of the more junior staff on the system."
Describe how you work with others
Temps and contractors need to get along well with existing employees, so describe how you work well with a range of different personalities by maintaining your professionalism.
For example, if you are being interviewed for a financial accountant job you could say: "Working on a number of team projects has allowed me to develop my ability to communicate clearly with others. I've worked with people with lots of different personalities. I enjoy getting to know people and building rapport with my colleagues, and I also believe I'm good at dealing with conflicts between team members. For example, on a recent project two of my colleagues were having trouble coming to an agreement about how to approach one particular element. I listened to each of their concerns, and then we sat down together to come up with a solution that made everyone happy. Thanks to my ability to listen to others and mediate conflict, we were able to finish our project ahead of schedule, and subsequently received praise from the project manager for the high quality of our work."
How do your skills prepare you for this assignment?
As a temporary or contractor, your skills and ability to immediately apply them effectively and efficiently are your strongest selling point. When preparing for your interview, think of examples you can share that demonstrate your proficiency for each skill the assignment requires. Provide specific details as evidence of your ability to apply your skills to meet objectives.
For example, a management accountant role could require experience with budgeting and forecasting. You could say: "In my previous job, I played a key role in setting the budgets for three of the subsidiaries. This process included daily, monthly and quarterly budgets as well as developing rolling forecasts to ensure budget targets were aligned."
If the role also requires a lot of business partnering you could say: "While completing the budgets in my previous role, there was a lot of stakeholder engagement. I liaised with all parts of the business to gain their insight in order to develop the budget numbers. Once developed, these financial models and budget reports were used to support business decisions as well as create board reports for management."
Next, expect detailed technical questions
You are then likely to be asked a range of specific technical questions related to your area of expertise. These questions are usually the most important because they reveal if you have the precise set of skills required for the employer's immediate short-term need. Remember, they're hiring external support because their permanent team lacks certain skills that are needed right away.
Therefore, give as many examples as possible of similar work you've completed in the past. Be specific when describing your duties, the skills you used and your outcomes. This is your chance to prove you will fill their skill gap and get the job done.
Why do you temp?
Link your answer back to your career goals. Make sure the reason you provide is valid and doesn't eliminate your possible consideration for any future roles the organisation may have.
For example you could say: "One reason I prefer contracting is to gain experience in different industry sectors and organisations. I feel like contracting helps me progress through my career at a faster rate, purely because of my exposure to a range of work environments, responsibilities and projects. I have previously spent a number of years in the same industry, and I believe with contracting, it also reduces the risk of being pigeonholed in my career."
Do you have any questions?
When it comes time to ask your own questions, you could inquire more about the particular project or duties, if the organisation has used temporary or contract staff before and how your success in the assignment will be measured. Other questions could include:
• Is there any potential for this role to go permanent or are there any career progression opportunities?
• What do you think are the most important qualities for someone to excel in this role?
• Are there any particular finance projects that are currently underway that I could get involved in?
• What do you like most about working in the finance team here?
• What have past employees done to succeed in this position?
• What type of accounting systems do you use here and do you think it's something that can be picked up quickly if I don't have that experience?
• What is the month end close period like? And what is expected of me in terms of getting the work completed before the deadlines?
• Is there much collaboration among the finance team or does each member of the team have his/her own responsibilities?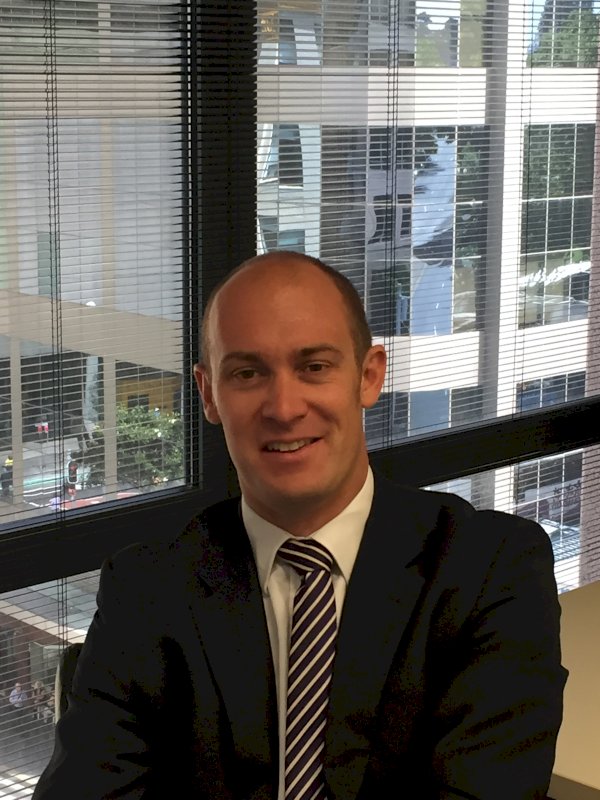 David Cawley is Regional Director of Hays Accountancy & Finance nationally and also has full operational responsibility for regional offices in NSW, including Burwood, Hurstville, Liverpool, Parramatta and Wollongong. He has overall responsibility for over 35 staff based in these locations.
David began his career with Hays Education, based in the UK over 12 years ago. Here he was instrumental in establishing a number of new business areas and managed a number of outsourced public sector contracts. David has worked extensively across both the private and public sector within both the UK and Australia and has extensive experience within the temp and perm market.
David took the opportunity to relocate to Australia with Hays in August 2010. David has a BSc degree within Architecture and Town and Country Planning.