Moore Australia (QLD/NNSW) has announced a deepening of its strategic partnership with MYOB, which will see the leading accounting practice adopt MYOB Advanced Professional Services to move to the cloud and pass on the benefits of further digital enablement to its client base.
The COVID-normal world requires more flexibility and efficiency in business than ever. However, research from MYOB conducted earlier this year found more than 50 per cent of current businesses and people management solutions are still hosted on-premises, and mid-market organisations are losing up to 12.5 hours per employee each week due to inefficient digital solutions. 
Moore recognised its need to enhance the capability of its digital technologies, which drove the decision to upgrade its business platform.
Greg Mallam, Moore Australia (QLD/NNSW) managing partner, said the firm is taking strides to harness digital capabilities to live its mantra of helping clients thrive in a changing world.
"As we continue growing at a rapid rate we want to stay ahead of the curve. This was the only all-in-one business management platform that would provide the depth and breadth we needed to make more informed decisions and enable us to deliver the best service to our clients," Mr Mallam said.
"We wanted a one-stop shop where we could do everything from time tracking to billing, and access real-time insights from our seven offices within a few clicks. We're very pleased that MYOB Advanced Professional Services can provide everything we need and more. The platform has the potential to save us up to $200,000 due to improved digital infrastructure."
This integration comes as many businesses are upgrading their SaaS offerings in response to the changing conditions brought about by COVID-19, according to Kim Clarke, general manager enterprise at MYOB.
"Having a cloud-based solution makes sense from a product perspective, in terms of remote accessibility, increased security and regular automatic updates, as well as increased flexibility for Moore employees and their clients," Ms Clarke said.
"Moore Australia (QLD/NNSW) was drawn to the MYOB Advanced Professional Services for its consolidation automation that provides a complete view of the entire branch's financials in one report, a customised dashboard providing real time reporting on key metrics, elimination of manual entry with the integration of finance and payroll, as well as CRM capabilities. These features are in addition to payroll reporting, single touch payroll, compliance and industry leading bank feeds.
"COVID-19 has changed the way businesses, clients and employees interact, and it's vital to have a platform that will support a business's growth ambitions and help their own clients excel."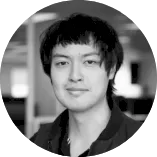 Tony Zhang is a journalist at Accountants Daily, which is the leading source of news, strategy and educational content for professionals working in the accounting sector.
Since joining the Momentum Media team in 2020, Tony has written for a range of its publications including Lawyers Weekly, Adviser Innovation, ifa and SMSF Adviser. He has been full-time on Accountants Daily since September 2021.
You can email Tony at This email address is being protected from spambots. You need JavaScript enabled to view it.