Westpac research, released late last week, has revealed nearly four in five Victorian small-business leaders are feeling confident, believing the economy will quickly return to growth as restrictions ease.
Similarly, four in five businesses owners said they have been encouraged by community and customer support for local businesses during lockdown and have seen increased customer interest for Australian-owned and made goods.
"Victorian businesses have been through a lot over the last couple of years and despite the setbacks, it is positive to see many business owners are today optimistic about the future, with seven in 10 expecting an increase in sales over the next 12 months, and over a quarter planning to diversify their product or offering," Westpac managing director, business lending, Shane Howell, said.
"Encouragingly for businesses coming out of restrictions, the Westpac card tracker data released this week also shows national card transactions at a three-month high, with activity normalising quickly in NSW after restrictions lifted, particularly for heavily impacted sectors such as hospitality."
The research also shed light on the challenges Victorian business owners have had to overcome in the past 12 months.
Unsurprisingly, lockdowns and restrictions were ranked the biggest obstacle for 54 per cent of respondents. At the same time though, 70 per cent said they felt prepared to deal with the flow-on effects off the back of the lockdowns and restrictions.
Fewer customers and a reduction in sales were cited the biggest challenge for 33 per cent of respondents, while supply chain disruptions were pinpointed by 33 per cent of respondents.
Meantime, the research found 59 per cent of small-business leaders locally sought financial support as a result of the pandemic, with 52 per cent of those accessing support to have used it to pay non-staff operating expenses, such as rent and utilities.
"To help accelerate recovery, small business owners want Australians to continue to shop local. More than a third of Victorian businesses believe this will be one of the best ways to help them," Mr Howell said.
"While it has been a tough period, two in five business owners also believe the pandemic has allowed their businesses to save money, which they will use for business development and investment.
"Despite the challenges, Victorians have shown a great deal of resilience and are firmly focussed on the opportunities ahead to recover and grow."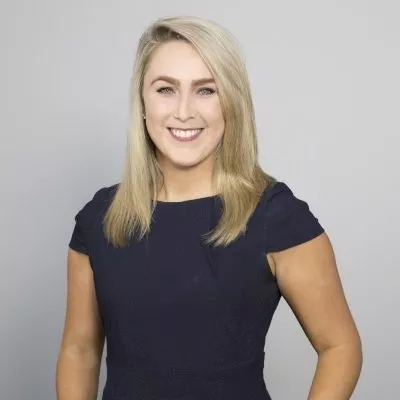 Emma Ryan is the deputy head of content at Momentum Media and editor of the company's legal publication, Lawyers Weekly.
Emma has worked for Momentum Media since 2015 and has been responsible for breaking some of the biggest stories in corporate Australia. In addition, she has produced exclusive multimedia and event content related to the company's respective brands and audiences.
A journalist by training, Emma has spent her career connecting with key industry stakeholders across a variety of platforms, including online, podcast and radio. She graduated from Charles Sturt University with a Bachelor of Communications (Journalism).