The Chartered Accountants Australia and New Zealand Investor Confidence Survey, now in its third year, found that investor confidence in Australian capital markets is up by 8 percentage points to 87 per cent, from 79 per cent in 2020, while confidence in ASX-listed companies is up by 8 percentage points also to 90 per cent, from 82 per cent in 2020.
The annual survey of 1,000 Australian mum and dad investors found that confidence has now outpaced pre-pandemic levels, which saw confidence in capital markets at 84 per cent in 2019 and just 79 per cent in 2020.
Meanwhile, previous years saw confidence in ASX-listed companies at 85 per cent in 2019 and 82 per cent in 2020. CA ANZ reporting and assurance leader Amir Ghandar said that investor sharemarket confidence has yet to dim, even as sustained lockdowns renew economic concern.
"While we saw a wobble in confidence levels last year, it has now rebounded despite economic uncertainty in parts of the country with continued lockdowns," Mr Ghandar said.
"The survey shows investor confidence is mainly buoyed by the belief that the Australian economy will recover well post-COVID-19, that the ASX historically bounces back and confidence in Australia's productivity."
Others who remain wary about the ongoing impacts of COVID-19 and lockdown measures, Mr Ghandar said, are most concerned about volatility and "general economic malaise".
"Whether this rebound is short-lived or here for the long haul will be proven by how well we handle this crucial next year of the crisis, particularly as other global economies start to reopen," Mr Ghandar said.
Meanwhile, confidence in international markets has rebounded even stronger, he said.
"Three-quarters of investors said they have confidence in capital markets outside of Australia, which is an 11 per cent rise from this time last year, compared with confidence in Australian capital markets, making an 8 per cent jump," Mr Ghandar said.
"Now that Australian investors' preferred international markets are gaining control over the COVID crisis and vaccine rollout, it appears some of this domestic confidence could be spilling over into foreign investment opportunities."
The survey also found that, in addition to rising confidence in Australian markets, investors also have recorded boosted levels of trust in independent auditors, who top the list, followed by analysts, regulators and the ASX itself.
Mr Ghandar said that auditors are the silent cogs keeping Australia's economic wheels turning, particularly as company reporting season looms large.
"Australian investors continue to have a high level of trust in audit, with 91 per cent of respondents having confidence in the audited reports of listed companies and 55 per cent reporting particularly high levels of confidence," Mr Ghandar said.
"Confident investors see auditing as well regulated in Australia, and they have faith in the ethics and honesty of auditors as well as being alive to the reputational risks and impacts where companies get reporting wrong.
"COVID has brought major challenge for auditors, but auditors have stepped up to the plate, and these findings acknowledge the essential role audit plays in the economy and ultimately Australia's recovery from the crisis."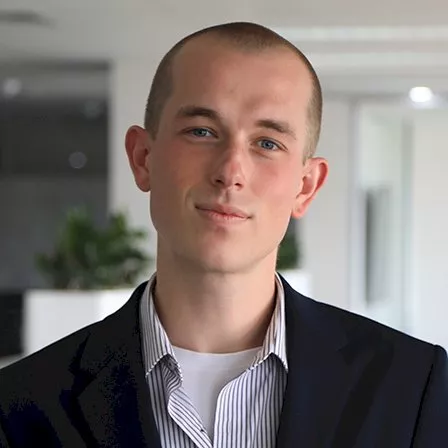 John Buckley is a journalist at Accountants Daily. 
Before joining the team in 2021, John worked at The Sydney Morning Herald. His reporting has featured in a range of outlets including The Washington Post, The Age, and The Saturday Paper.
Email John at This email address is being protected from spambots. You need JavaScript enabled to view it.