The Westpac-Melbourne Institute Index of Consumer Sentiment rose by 1.5 per cent to 108.8 in July, up from 107.2 in June, even as the state of New South Wales was thrust into preliminary lockdown restrictions from 5 July. 
The survey, which was conducted between 5 and 9 July, shows that consumer confidence has sustained growth nationwide, despite a sharp fall in NSW, as other states like Victoria and Western Australia recover from COVID-related disruptions in June. 
Westpac chief economist Bill Evans said nationwide consumer sentiment hasn't faltered in response to the latest NSW lockdown in the same way it did to Victoria's lockdown under similar circumstances in August last year. 
"The main takeaway is that concerns around the current virus outbreak and associated restrictions in NSW are not spilling over to the rest of the country," Mr Evans said. "This contrasts with Victoria's 'second wave' outbreak in August last year which weighed heavily on sentiment across the rest of the country."
The increase in consumer confidence for June follows a 9.8 per cent drop over the last two months, from April to June, that hinged on concerns and weakness in Victoria, which was down by 16 per cent, and Western Australia, down by 18 per cent, after a period of lockdowns. 
Meanwhile, consumer confidence in NSW remained steady over the same period, before the pattern was reversed in July following a surge in COVID-19 cases and the introduction of lockdown measures, according to the survey. 
The report notes that Sydney's lockdown restrictions hit consumer confidence hard, as the state index dropped by 10.2 per cent, while Sydney saw a 13.6 per cent fall. 
Plummeting rates of consumer confidence in NSW were offset by strong recoveries in other states, however, as Victoria recorded a jump of 15 per cent, and Western Australia a rise of 11.5 per cent, as each came out of lockdown. 
Despite the fall in NSW, Mr Evans said, confidence is still at relatively firm levels, with indexes for Sydney, at 108.0, and NSW, at 105.3, both still above their long-term averages. Though the state's levels could be further impacted still, as the state endures a lockdown extension of two weeks.
"It seems likely that, at the time of the survey, many respondents may have been expecting a shorter lockdown period than is now being mooted," Mr Evans said. "Ominously, that suggests confidence in Sydney and NSW could fall significantly further if lockdown measures are unsuccessful or slow to act in containing the outbreak."
He said that, while "divergent state sentiment moves" were a central theme of the nation's consumer confidence levels, the survey's results highlighted other new, underlying trends. 
"Confidence showed a particularly strong 17 per cent rebound among tradespeople, suggesting the sustained lift in housing construction and renovations is providing significant ongoing support to key parts of the wider economy," Mr Evans said. 
"Those occupied in sales [and] clerical roles and in manufacturing also posted strong double-digit gains in sentiment.
"On the other hand, sentiment showed a notable 6 per cent weakening among those employed in the education sector — presumably reflecting virus concerns, the return to remote schooling in Sydney, and what now looks to be more distant prospects for an eventual return to foreign student inflows."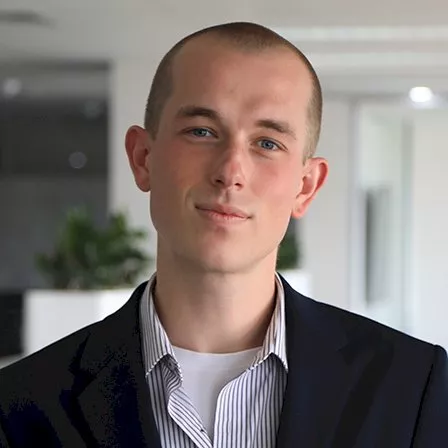 John Buckley is a journalist at Accountants Daily. 
Before joining the team in 2021, John worked at The Sydney Morning Herald. His reporting has featured in a range of outlets including The Washington Post, The Age, and The Saturday Paper.
Email John at This email address is being protected from spambots. You need JavaScript enabled to view it.