New South Wales Premier Gladys Berejiklian said on Monday that additional support targeted at the state's employers would be announced shortly, following ongoing discussions with the federal government.
"I can assure you that the New South Wales Treasurer and I have been involved in very high-level discussions on an ongoing basis," Ms Berejiklian told reporters on Monday. "The New South Wales government has done a lot of work in this regard, and I hope to have something to announce within the next couple of days.
"It is imminent."
Health Minister Greg Hunt also said talks between the Morrison government and the state regarding economic and mental health support packages were due to be finalised "in the very near future".
"The stresses that families, workers, businesses are facing are real and significant," said Mr Hunt.
"So these are supports to assist people through the difficult, challenging lockdown period, but I will say this: we have done this before, we have done this nationally."
The possibility of further economic support comes after Treasurer Josh Frydenberg all but closed the door on a return of the JobKeeper wage subsidy program.
Prime Minister Scott Morrison then moved to remove the $10,000 liquid asset test attached to the COVID-19 disaster payment after it was confirmed that Greater Sydney would see its lockdown extended by a week.
"[We are] recognising that we're not just dealing with a one-week period or a two-week period, that this is now going into a third week, with further decisions to be taken," Mr Morrison said.
The NSW government, however, insists that more needs to be offered to businesses impacted by extended lockdowns, for which there isn't a clear end date. So far, the only support available to businesses is the state's $10,000 business support package, announced by NSW treasurer, Dominic Perrottet, in the last week of June. 
The support package will see small businesses with fewer than 20 full-time employees, and payrolls up to $1.2 million with turnover of $75,000 a year, receive support payments of up to $10,000. However, it isn't set to hit bank accounts until 19 July, nearly one month after it was announced. 
Ms Berejiklian on Sunday said the delays were unfortunate, but that her government announced it as early as was possible to offer "certainty" to businesses across the state. The premier on Monday said that the package was designed to assist the recovery of businesses locked down for one fortnight only. 
"Obviously, what we announce in the next few days will have a mind on supporting businesses potentially for a longer period depending on how long the lockdown lasts," she said. "Can I just say this, New South Wales has done its work, we are in negotiations with the Commonwealth and we hope to have something to say in the next few days."
When asked if she thought the federal government was "dragging the chain", Ms Berejiklian said the Commonwealth has been listening.
"All I will say is I'm really confident that we will land in a position we need to, but the New South Wales Treasurer, New South Wales Treasury has done outstanding work in making sure we put our case and we take care of all of our citizens and the Commonwealth has been listening," she said. 
"So, I'm hoping we will have something to say about that in the very near future. I want to assure our citizens that, aside from what you might see or hear at 11:00, there is a lot of work behind the scenes to make sure we cover every base and provide comprehensive support."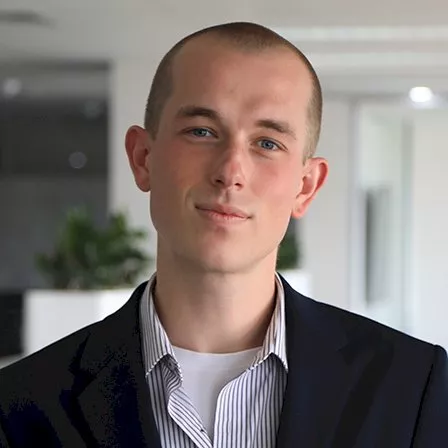 John Buckley is a journalist at Accountants Daily. 
Before joining the team in 2021, John worked at The Sydney Morning Herald. His reporting has featured in a range of outlets including The Washington Post, The Age, and The Saturday Paper.
Email John at This email address is being protected from spambots. You need JavaScript enabled to view it.